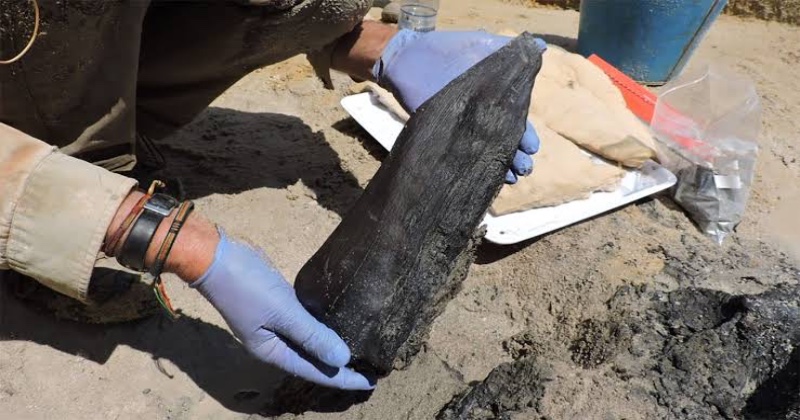 Archaeologists have unearthed the world's oldest wooden structure, crafted by early human ancestors almost half a million years ago near Zambia's Kalambo Falls. This ancient structure, made from two large-fruited willow tree logs, reveals the cognitive sophistication of its creators. The logs are interlocked, with a deliberately crafted notch on the upper piece allowing them to fit together at right angles around 476,000 years ago, as reported by researchers.
Before this discovery in Zambia, the oldest known wooden structure was merely 9,000 years old. Additionally, the oldest wooden artifact, found in Israel, is estimated to be a fragment of plank dating back 780,000 years. The recent revelation occurred at Kalambo Falls, situated on Lake Tanganyika in northern Zambia, near the Tanzanian border, a site that scientists have explored since the 1950s.
In addition to the world's oldest wooden structure, researchers also uncovered stone tools beneath the river, with three of them covered in clay deposits above the river level. It's noteworthy that these wooden artifacts have endured for hundreds of thousands of years due to the permanently elevated water table. The structure was first discovered in 2019, located above a 770-foot waterfall on the Zambian riverbanks.