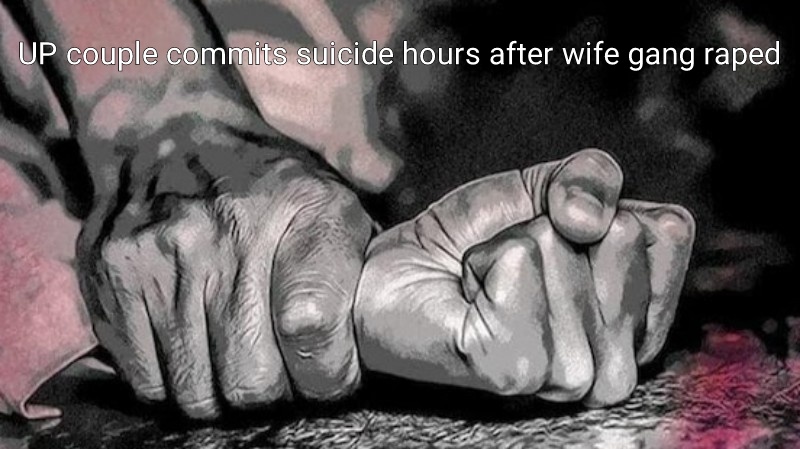 Police said on Saturday that a man and his wife allegedly ingested poison before dying in a village in the Basti district of Uttar Pradesh, hours after the latter was subjected to gang-rape.
Two men have been detained in connection with the incident and a FIR has been filed, they added.
On Thursday, the 30-year-old guy and his wife, who is 27 years old, ate poison. According to Basti SP Gopal Krishana on Saturday, the wife died on Friday at a hospital in Gorakhpur while the husband died the same day.
According to the SP, the wife was allegedly gang-raped by the two males in her home on the intervening night of September 20 and 21.
The pair allegedly made a video before committing themselves in which they indicated the names of the suspects, according to the police.
According to the SP, a FIR was registered against the two individuals on Friday under Sections 376 D (gang rape) and 306 (abetment to suicide) in response to a complaint made by the deceased man's brother.
Adarsh (25), and Triloki (45), the two accused parties, have been detained, and an investigation is ongoing, he continued.
The deceased's children reportedly told the police that on Friday morning while they were getting ready for school, their parents informed them that they had eaten poison and were going to die.
According to the couple, they have three children—two sons, who are eight and six years old, and a girl, who is one year old.
They stated that preliminary inquiry indicates a connection between the rape occurrence and the deceased's land's selling.