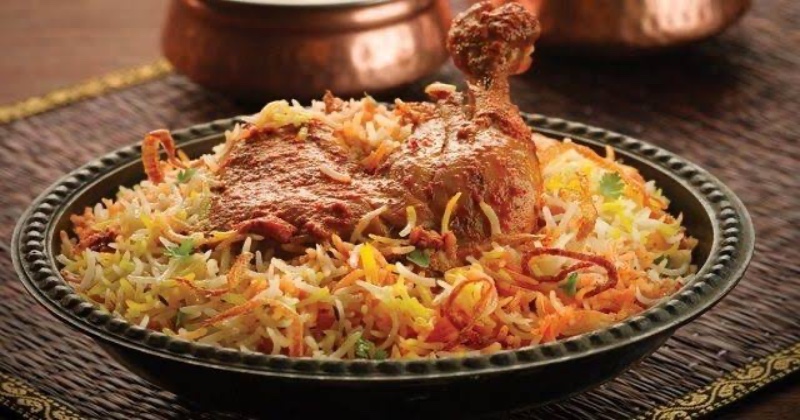 Ingredients:
– Chicken pieces
– Basmati rice
– Yogurt
– Onions
– Ghee
– Cooking oil
– Ginger-garlic paste
– Spices (cinnamon, cloves, cardamom)
– Saffron strands
– Milk
– Fresh coriander and mint leaves
– Salt
Instructions:
1. Marinate the chicken in yogurt, ginger-garlic paste, and a blend of spices for a few hours.
2. In a separate pot, cook the basmati rice until it's 70% done. Drain and set aside.
3. In a large pan, heat ghee and cooking oil. Add sliced onions and sauté until they turn golden brown.
4. Add the marinated chicken and cook until it's well-browned and cooked through.
5. In a separate bowl, soak saffron strands in warm milk to create saffron milk.
6. Layer the cooked chicken, partially cooked rice, saffron milk, and chopped mint and coriander leaves in a large pot.
7. Seal the pot with dough or a tight-fitting lid to trap the steam.
8. Place the pot on low heat and let the biryani cook through for about 20-30 minutes, allowing the flavors to meld.
9. Once done, fluff the biryani gently and serve hot with raita or a side salad.