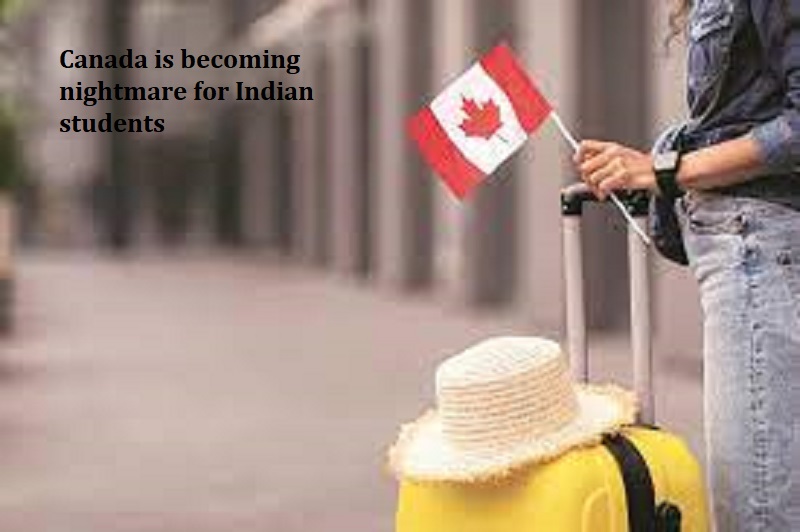 Toronto: As the tensions between India and Canada are rising, the North American country has becoming a nightmare for Indian students.  Indian students in Canada  are not even getting housing to stay in the country.
As per reports, around 30 students, mostly from India, who joined the Canadore College in North Bay, Ontario, protested outside its campus in the first week of September as they were left without shelter. The institute provided the Indian students with just two days of accommodation and then left them to fend for themselves.
Canada is offering 500,000 permanent residency permits and also welcoming more than 900,000 international students this year. The Canadian government is doing this only to boost its economic growth and resiliency. Meanwhile, the country is facing severe housing crisis.
Also Read: CMF launches semi-in-ear TWS earbuds in India: Details 
According to government data, there is a shortfall of at least 3,45,000 housing units across Canada.  The  low construction of houses and the record-high interest rates have made new housing units beyond the reach of common Canadians and new immigrants. House rents have skyrocketed too.
All these has made students studying in the country in a dilemma. As most students opt to study in Canada to get a permanent residency and citizenship. The student visa route is one of the main channels through which foreign citizens emigrate to Canada. Indians make up the bulk of the foreign students in Canada.
According to Canadian government data, in 2022, 2.26 lakh students out of 5.5 lakh international students, or 40% of the total were from India. And there were 3.2 lakh Indians staying in Canada on student visas.
'Indian students who have recently landed in Canada are going around residential neighbourhoods in Ontario's Kitchener, lugging their bags, pressing doorbells to know if there is any space available to be rented out,' says Gaurav Bhatt, a journalist with The Canadian Press.
'They end up sharing a store room in some basement of some house and pay $600-650 as rent. The entire $650 given as part of the GIC [guaranteed return by the Canadian government for $10,000 compulsory investment] goes into paying rent. How will the students pay for grocery and phone bills,' asks Bhatt.