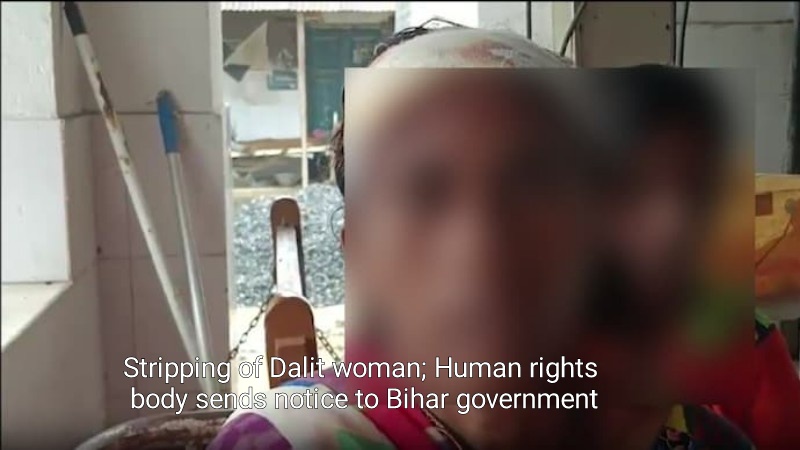 A 30-year-old Dalit woman was allegedly assaulted, stripped naked, and defecated upon in Patna, according to media reports, which led the National Human Rights Commission (NHRC) to issue a notice to the Bihar government.
On September 23, the tragedy happened in the village of Mosimpur. The woman, a member of the Scheduled Caste, is said to have been tortured and subjected to cruel treatment after reportedly failing to pay additional interest on a debt of Rs. 1,500.
If the information in the media report is accurate, the woman's human rights are violated, the NHRC noted in the notice.
'The reported incident is indicative of the free will with which perpetrators acted without a fear of the law, which is a matter of concern,' the notification stated.
The human rights organisation then sent letters to the Chief Secretary and the Director General of Police in Bihar requesting a thorough report on the situation within four weeks.
'The report should also include the status of the FIR, the physical as well as mental health status of the woman and compensation, if any, granted to her. The victim, reported to be belong to the Scheduled Caste community is also eligible for compensation as per provision of rules framed under the SC/ST (PoA) Act,' the notice further read.
According to NHRC, the government is anticipated to provide an update on the woman's compensation. According to the commission, the woman experienced trauma, thus it is also expected of the Bihar government to disclose whether any therapy has been given to her.
The father-son team attacked the Dalit woman in Patna, Bihar, on September 23 and made her drink urine. The Dalit woman was allegedly taken without her will to the accused's residence on Saturday night about 10 pm by the accused Pramod Singh, his son Anshu, and four other acquaintances.
The accused, Pramod Singh, was taken into custody by the Bihar Police on Tuesday. Anshu, one of his sons, and four other partners are still at large.