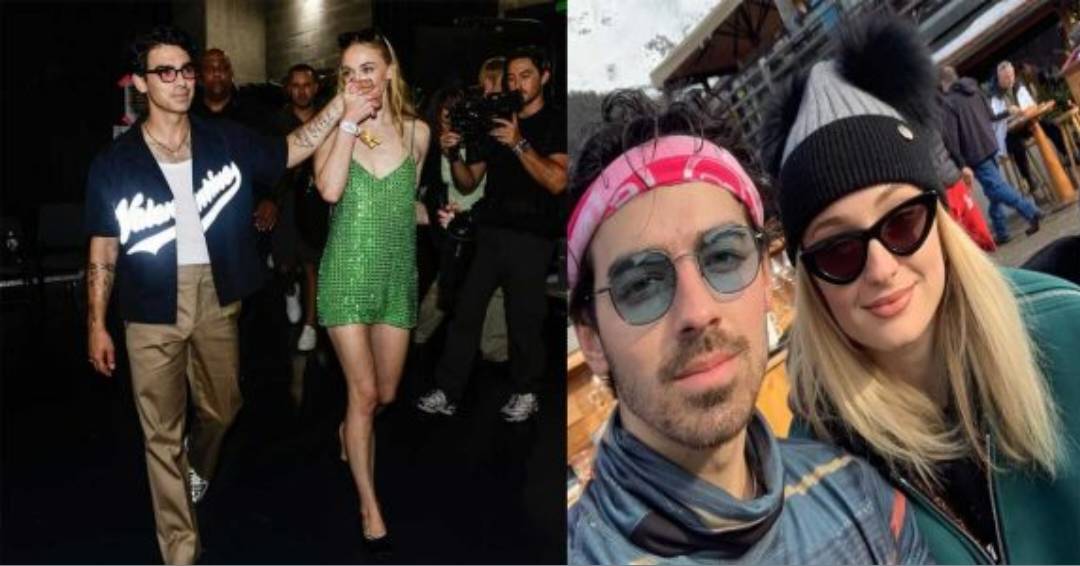 Just months prior to their divorce announcement, singer Joe Jonas and actress Sophie Turner had been in the process of acquiring a mansion. This significant move came after their four-year marriage, during which they considered relocating to Oxford, England, as revealed in documents obtained by UsWeekly. However, despite their intentions, they eventually filed for an "amicable" separation.
According to the documents dated July 7, the couple had placed a 10% deposit on a £7.5 million home. In a heartfelt letter dated June 16, Joe expressed their aspirations to the previous owners, saying, "When my wife and I decided we were going to spend more time in the UK and search for a permanent home, our daughter expressed three unwavering requirements, having chickens, a pony, and a Wendy house."
He continued, "Well, many of the houses we viewed met this criteria, the moment we turned the corner and caught sight of the charming blue shutters adorning (this home), we experienced a sense of magic, unlike anything we had felt before."
Describing the property as "simply heavenly," Joe expressed his enthusiasm for the idea of taking his children to school in the area. He and his wife were envisioning making this lavish property their "forever" home, saying, "It was simply heavenly! My father-in-law is an incredibly keen gardener, and he was suitably impressed by your vegetable garden too, a very important sign off!"
"We could tell that your family have truly loved living here, and we can envision our children growing up here and making this our forever home. I really think Sophie and I will be able to look after… and for many many years pay homage to the magic you have created here."
Earlier this month, Joe and Sophie issued a joint statement on social media explaining their decision to end their marriage and requesting privacy during this challenging time.