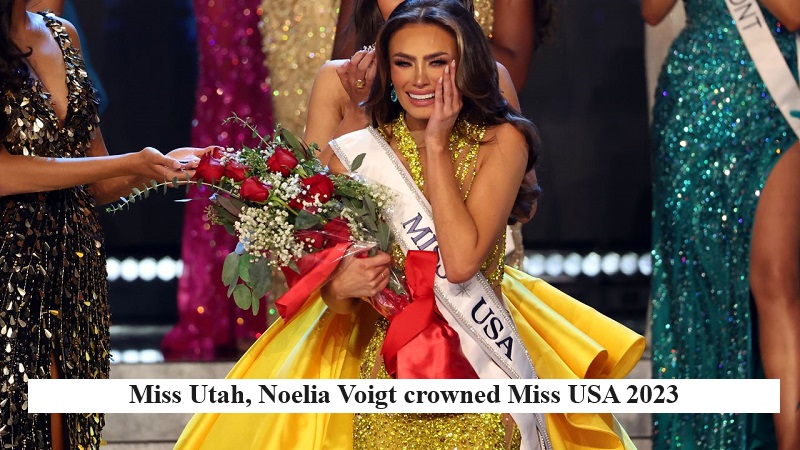 Miss USA 2023 was officially crowned on Friday night at the Grand Sierra Resort in Reno, Nevada, with the prestigious title going to Noelia Voigt, representing Miss Utah. Morgan Romano, who took over the Miss USA 2022 title after R'Bonney Gabriel's Miss Universe win, had the honor of placing the crown on Voigt's head during the glitzy ceremony.
Securing the position of first runner-up was Miss Hawaii, Savannah Gankiewicz, while the second runner-up was Miss Wisconsin, Alexis Loomans. For those not yet in the know, Noelia Voigt's win marked a historic moment as she became the first Venezuelan-American to clinch the Miss USA title. Back in July, she had already made history by becoming the first Venezuelan-American to be crowned Miss Utah.
At the young age of 22, Noelia Voigt graced the final round in a stunning, shimmering yellow gown that accentuated her figure.
This year's competition marked a significant milestone as it was the first Miss USA pageant held under the leadership of fashion designer Laylah Rose, who took over as the president of the Miss USA Organization just last month. Her appointment followed a substantial controversy that led to the resignation of Crystle Stewart. Laylah Rose, hailing from Florida, is a 23-year-old studying interior design and is the offspring of an American-Venezuelan couple.