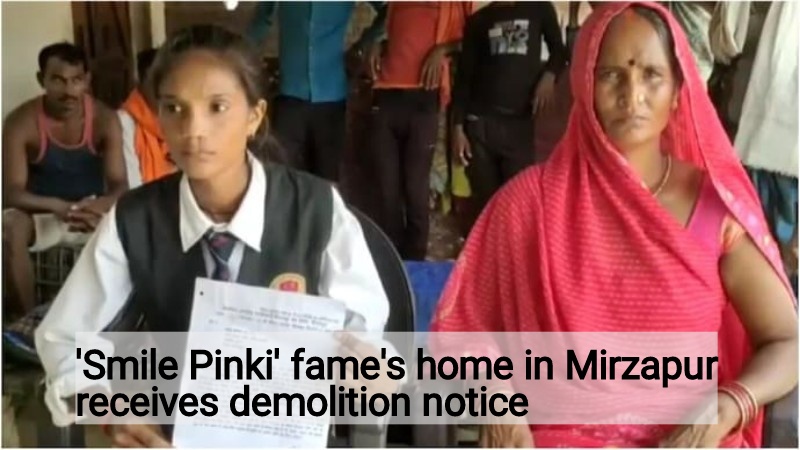 In Mirzapur, Uttar Pradesh, the Forest Department has given notice that Pinki Sonkar's home will be demolished. With the 2008 Oscar-winning documentary 'Smile Pinki,' which was based on her life, Pinki gained notoriety.
In her community, in addition to the Pinki, over 30 other residents have received notifications to demolish their homes, and the forest officials have referred to these homes as 'illegal possessions.'
Pinki lives in the Mirzapur district's Rampur Dhabhi village. According to the notification, the forest department owns the property on which Pinki and some other villagers have built their homes.
The locals were not informed that the land belonged to the forest department when the cottages were being built, according to Pinki and her father, Rajendra Sonkar.
When Pinki Sonkar's documentary won an Oscar, the villagers who got the notice said that the forest department authorities offered them the land.
The villager's attorney, Anil Pal, stated, 'They had no idea what kind of land this was. The forest officials used an axe to dig Pinki's house's foundation, and now they claim it is an illegal possession.'
On September 21, it was sent out, requesting that occupants vacate their homes by September 26.
However, a committee has been established to investigate the demolition notice, according to Mirzapur District Magistrate Priyanka Niranjan, and a just judgement will be made.
'The problem will be solved through a logical and fair solution. No one will be troubled. The revenue and forest departments have been informed about it,' she said.
The 2009 Academy Awards or Oscars' documentary (short) category was won by 'Smile Pinki,' a film based on her life. With the aid of a social worker, it depicts Pinki's road to undergoing surgery to correct her cleft lip.