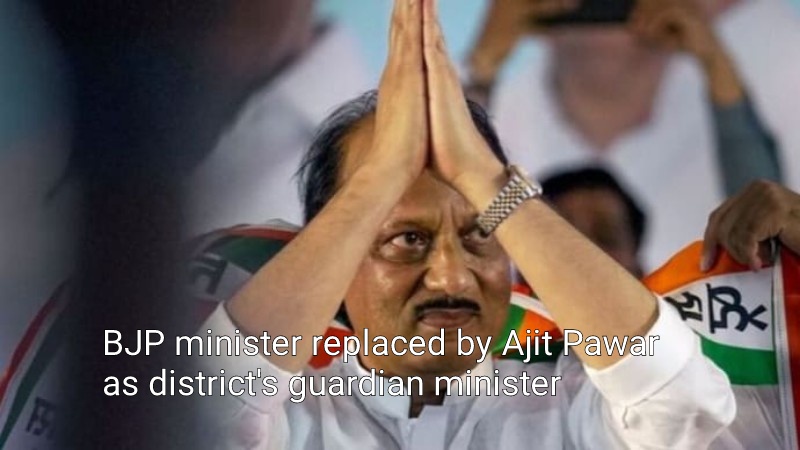 Eknath Shinde, the chief minister of Maharashtra, released the updated list of guardian ministers for the state's 12 districts on Wednesday. The office of guardian minister for the Pune district had been held by Chandrakant Patil of the BJP before it was given to deputy chief minister Ajit Pawar.
Ajit Pawar had reportedly been advocating for the guardianship of the districts of Raigad, Satara, and Pune. However, since Satara and Raigad fell under the purview of his Shiv Sena party, CM Shinde was hesitant to give them up.
According to reports, Pawar was irritated by the delay in the allocation of guardian ministers and met with CM Shinde, Deputy CM Devendra Fadnavis, and himself on Saturday.
After the meeting, Shinde and Fadnavis traveled to Delhi on Tuesday night for a brief stopover to speak with the BJP's senior brass. The Chief Minister's Office announced a revised list of guardian ministers on Wednesday as a result of these negotiations.
Pune has been shifted from the BJP's quota to Ajit Pawar, while the guardianship of Satara and Raigad stays the same.
The following is the updated list of guardian ministers for the 12 districts:
Pune: Ajit Pawar
Akola: Radhakrishna Vikhe-Patil
Solapur: Chandrakant Dada Patil
Amravati: Chandrakant Dada Patil
Bhandara: Vijayakumar Gavit
Buldhana: Dilip Walse-Patil
Kolhapur: Hasan Mushrif
Gondia: Dharmaraobaba Atram
Beed: Dhananjay Munde
Parbhani: Sanjay Bansod
Nandurbar: Anil Bhaidas Patil
Wardha: Sudhir Mungantiwar
Ministers Shamburaj Desai and Uday Samant are in charge of Satara and Raigad.