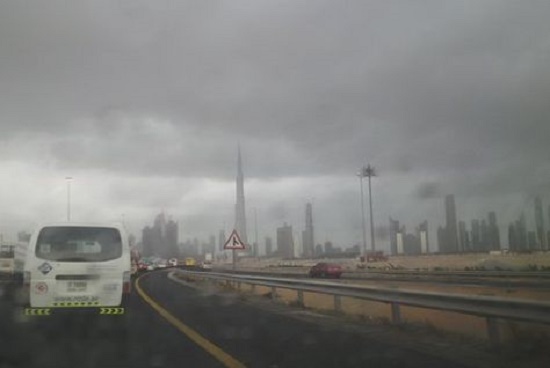 The National Centre of Meteorology and Seismology issued an alert that rain will hit most parts of the emirates for the next five days. Be prepared for untimely rains as cloud continue to gather in UAE.
It is a particularly cloudy day in Dubai with overcast skies and strong winds since the early morning hours. The NCMS says that there will be an increase in the cloud activity in the evening and night with different intensity rain over some areas in UAE.
Motorist should stay careful on the road as the visibility can be hit because of blowing dust. The sea was rough yesterday with 10 feet waves hitting in Oman Sea.
Yesterday, the weather department issued a notification that weather fluctuation will continue until Wednesday and residents can expect anything from dust and haze to partly cloudy conditions. Cloud will gradually reduce by Wednesday.