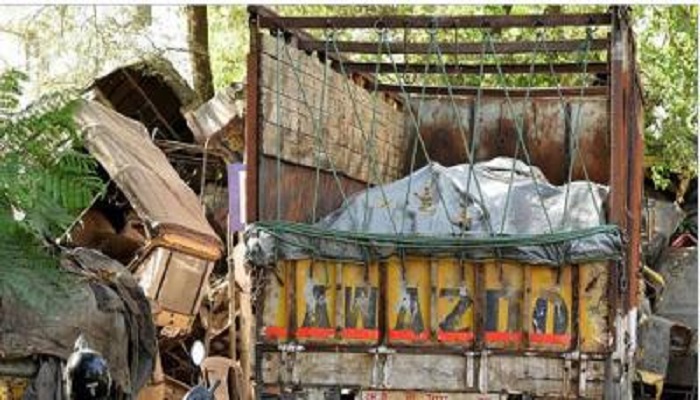 At least 15 people were killed and 18 others injured when a truck ploughed through a group of protesters, vehicles and roadside shops at Yerpedu, 25 km from the temple town of Tirupati, in Andhra Pradesh's Chittoor district on Friday.
The accident took place around 1.45pm. At the time, a large number of people had gathered in front of the Yerpedu police station on the Putalapattu-Nayudupet state highway to stage a dharna demanding action against illegal sand mining in the area. The protesters, all of whom hail from a village nearby, have been staging demonstrations in front of the revenue office and the police station for three months.
Sources said the truck first rammed into a car and then hit autility pole before bulldozing through shops and running over the protesters. Six people were crushed to death under the truck's wheels, while nine others were electrocuted. The condition of 10 of the injured is said to be critical.
A reporter of a Telugu newspaper lost his legs. Police say the truck's driver, Guruvaiah, had a blood alcohol level 20 times the limit permissible for driving, and have taken him into custody.