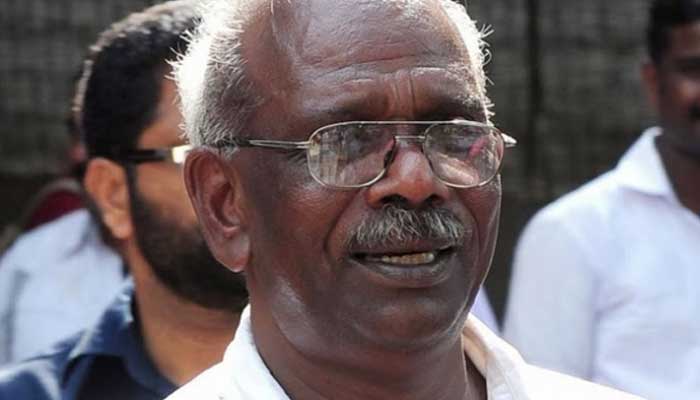 Kerala Power Minister MM Mani, who is under fire for offensive remarks against women tree plantation workers and an IAS officer, has said that he would not apologize to the activists of Pembilai Orumai who are staging a protest in Munnar.
"I will resign only if my party demands", he said.
Mani's remarks allegedly questioning the character of women activists of 'Pembilai Orumai', the women workers outfit in Munnar drew strong criticism from all around.
Mani who is well-known for making controversial comments said, "I wouldn't go to Munnar and meet the protesters. Let those who are responsible for provoking the protesters take some initiative to put an end to it,"
He claimed that his remarks were misinterpreted by the media and that he has not made any unsavory remarks against the women workers. He said that the hartal called by the BJP-led NDA in Idukki district today was an unnecessary one.
Chief Minister Pinarayi Vijayan said, "If any offensive statement was made against the women, it was improper." The 70-year old Minister had yesterday expressed regret over the issue.
Protesting the remarks of the Minister, some of the women workers had launched an agitation yesterday and are continuing it today too. Meanwhile, vehicles were kept off roads and shops remained closed in the hilly district in view of hartal called by the NDA. The opposition Congress led UDF is also lending support to the women's agitation by observing 'black day'.
Mani had also accused an IAS officer of plotting with the RSS to pull down a cross on an encroached piece of land in Munnar. The CPI(M) leader had stirred up a controversy few years ago by openly stating that the party had eliminated political rivals in his home district, Idukki.