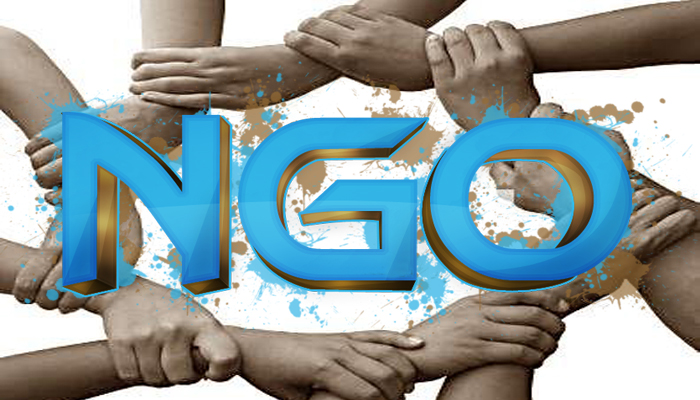 A non-governmental organization (NGO) is a not-for-profit organization that is independent from states and international governmental organizations. They are usually funded by donations but some avoid formal funding altogether and are run primarily by volunteers.
NGOs are highly diverse groups of organizations engaged in a wide range of activities, and take different forms in different parts of the world. Some may have charitable status, while others may be registered for tax exemption based on recognition of social purposes. Others may be fronts for political, religious, or other interests.
The Supreme Court on Wednesday asked the Centre to consider making a law to regulate NGOs, disbursal of funds to them and consequential proceedings on account of defaults and asked it to respond in eight weeks.
A bench headed by Chief Justice J S Khehar said the existing regulations were not sufficient to regulate the NGOs across the country, the disbursal of funds and consequential defaults.
The bench, which also comprised Justices D Y Chandrachud and S K Kaul, granted eight weeks to the Centre to mull over the idea of legislation and apprise the court about its stand.
Earlier in the day, the government agency CAPART had recommended registration of 159 FIRs against various NGOs for alleged misappropriation or misuse of funds disbursed to them.
The Council for Advancement of People's Action and Rural Technology (CAPART), which works under the Ministry of Rural Development and disburses funds to voluntary organisations working in rural areas, said initially it had blacklisted 718 NGOs for not following the due process and not submitting their accounting details.
Subsequently it had removed 15 NGOs from the black-list after they complied with the accounting norms, it said.
The Supreme Court had on January 10 said public money cannot go unaccounted for and those misappropriating must be prosecuted.
Taking umbrage to the fact that no steps have been taken to evolve a regulatory mechanism even after the lapse of six years since a PIL was filed, the apex court had said the Centre and its departments were doling out crores of rupees to lakhs of NGOs, societies and voluntary organisations but were not aware of the repercussion of non-auditing.
The bench had also warned that "mere blacklisting" of these organisations would not suffice and civil and criminal action should be initiated by CAPART/other government departments for misappropriating public money received by them from various government departments.
CBI had in September 2015 informed the apex court that less than ten per cent of over 30 lakh NGOs functioning across the country had submitted their returns or balance sheets and other financial details to the authorities.
The apex court had expanded the scope of the PIL, filed in 2011 against Hind Swaraj Trust, run by anti-corruption crusader Anna Hazare. The PIL had sought a probe into alleged embezzlement of funds.