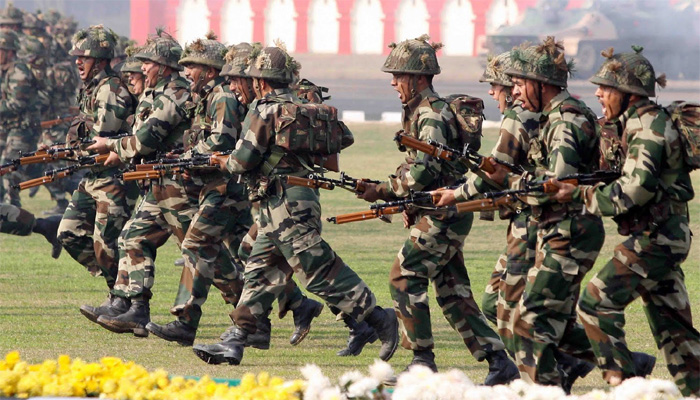 To wipe out terrorism from India, the best way is to find its root and eliminate them from there.
So the Indian armed forces have decided that a terrorist attack can trigger a cross-border surgical strike. A leading daily reported today that the option of a surgical strike has been included in India's latest military doctrine.
"The response to terror provocations could be in the form of 'surgical strikes' and these would be subsumed in the sub-conventional portion of the spectrum of armed conflict," says the "Joint Doctrine of Indian Armed Forces," which was revealed in the the South Block on Tuesday, the newspaper reported.
Last year, the Indian government said that it carried out surgical strikes on terror bases across the Line of Control (LoC) in Pakistan following a deadly terrorist attack on an army base in Kashmir, which claimed the lives of 18 Indian soldiers.
In 2015, India carried out surgical strikes against Myanmar, leaving 38 Naga insurgents dead.
The first joint military doctrine was released in 2006. A senior office told that the doctrines is a work in progress and always evolving. It "speaks of the threat posed by radicalisation of youth and also lays emphasis on a proactive philosophy of the Indian armed forces."
The essence of the latest military doctrine is for the army, navy and air force to work together.
"The fragile security environment in the Af-Pak region and the neighbouring support to proxy war in J&K lends a possibility of it being a conduit for eastward spread of fundamentalist and radical ideologies. Manifestations of these include an engineered radicalized tilt towards such ideology amongst India's youth," the doctrine said.
"Radicalization of youth in some states by suspected social media platforms is also a contemporary challenge to national security. The management of digital environment merits high priority in our national security calculus," it said.