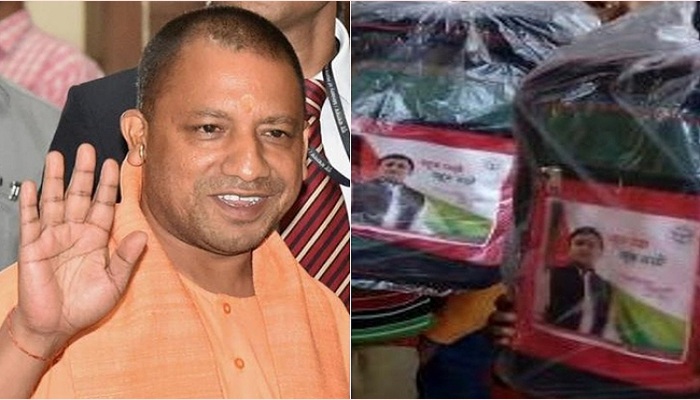 Unbelievable in india that a new Govt distributes any item which has the photo of previous Govt CM belongs to another party. But this will happen in UP.
Yogi Adityanath BJP Govt allowed the disrtibution of 35000 schoolbags having photo of previous Chief Minister Akhilesh Yadav  and symbol of Samajwadi party.
Since the photo of CM and party symbol already published in bags before the election. So Yogi Govt decided to distribute the same bags with logo and photos of Samajwadi Party.
The Two main reasons are to save public funds already used in the bags , and to ensure students did not face any delay in receiving school bags at the start of new academic period.
The UP Govt Education Dept has directed officials of 23 districts to resume the distribution of 100000 bags. In Barelli district alone, more than 35000 bags are in govt store room.