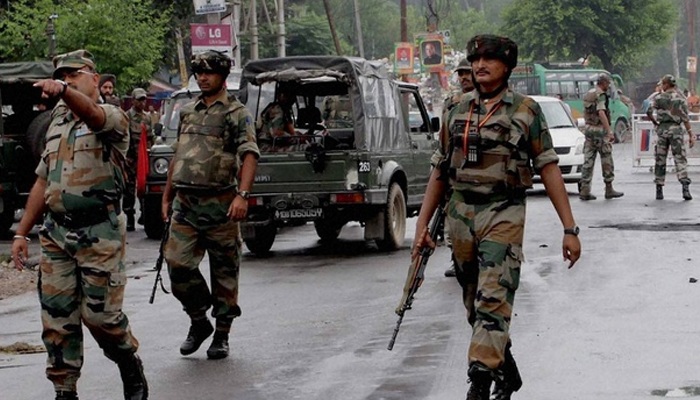 Three soldiers including an officer have been killed in terror attack on an army camp in Jammu and Kashmir's Kupwara, near the Line of Control.
Two terrorists were also shot dead. The terrorists attacked the camp around 4 am.
Firing went on for nearly four hours. The army says search operations are on. Reports suggest the camp is an artillery base.
Last year, 19 soldiers were killed in a similar attack on an army camp in Uri by terrorists who crossed over from Pakistan. Relations between Pakistan and India have been deeply strained since the attack, which marked the highest casualty suffered by the army in year.