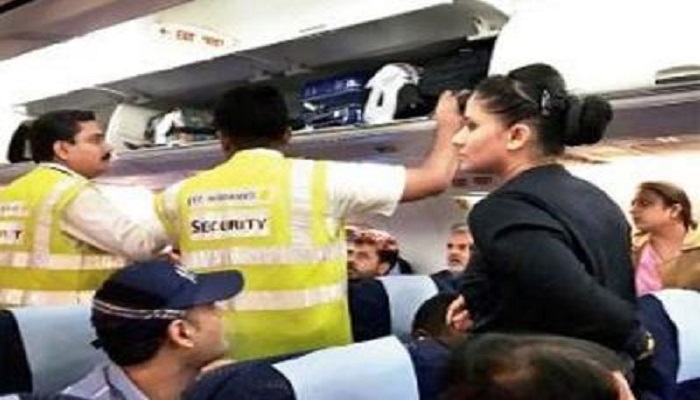 A Jet Airways passenger played a prank by tweeted that the plane he is travelling was most probably hijacked in twitter ,also tagging Prime Minister Modi.
The passenger tweeted After a Mumbai-Delhi Jet Airways flight was diverted to Jaipur reportedly due to bad weather conditions and air traffic congestion.
The tweet said "@narendramodi sir we have been in jet airways flight for past 3 hrs , looks like hijacked, pl help 9W355," the passenger, who had boarded from Mumbai, written on Twitter on Thursday.
Following up on his tweet, airport security officials immediately conducted a thorough search at the Jaipur airport. The passenger too was offloaded and questioned. Flight 9W355, carrying 176 people on board, was delayed by a few hours due to the diversion.
Soon after the aircraft landed, security agencies carried out a thorough check of the aircraft. The aircraft took off for Delhi without the passenger who had sent the officials and the security agencies into a tizzy with his tweet.
Verma was arrested after questioning late last night. "He has been booked under under IPC section 505 (statements conducing public mischief)," said SHO Sanganer Shivratan Godara.