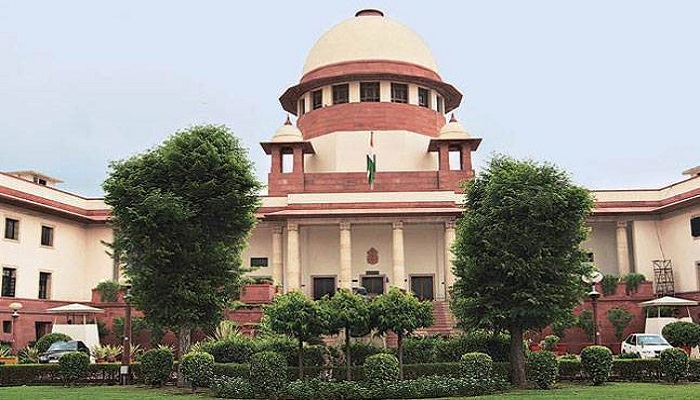 Armed Forces (Special Powers) Acts (AFSPA), are Acts of the Parliament of India that grant special powers to the Indian Armed Forces in what each act terms "disturbed areas".
According to The Disturbed Areas (Special Courts) Act, 1976 once declared 'disturbed', the area has to maintain status quo for a minimum of 3 months. One such act passed on September 11, 1958 was applicable to the Naga Hills, then part of Assam.
In the following decades it spread, one by one, to the other Seven Sister States in India's northeast. Another one passed in 1983 and applicable to Punjab and Chandigarh was withdrawn in 1997, roughly 14 years after it came to force. An act passed in 1990 was applied to Jammu and Kashmir and has been in force since.
The Acts have received criticism from several sections for alleged concerns about human rights violations in the regions of its enforcement alleged to have happened.
Politicians like P. Chidambaram and Saifuddin Soz of Congress have advocated revocation of AFSPA, while some like Amarinder Singh are against its revocation.
The Supreme Court has declined the Centre's curative petition seeking protection to the Army in dealing with militants and insurgency situations in Manipur from the purview of registration of FIR for alleged fake encounters.
A five-judge Bench of Chief Justices J.S. Khehar and Justices Dipak Misra, J. Chelameswar, Madan Lokur and Uday Lalit dismissed the petition which wanted to recall the July 2016 order which said that Army or Manipur police cannot use excessive force under the provisions of the Armed Forces (Special Powers) Act (AFSPA) or the Unlawful Activities Prevention Act to deal with militants or insurgency.
The petition which was heard in the CJI's chamber was dismissed as 'no merits' and plea for oral hearing in open court was turned down. On July 8, 2016 the top court had given this ruling on a PIL filed by Extra Judicial Execution Victim Families Association (EEVFAM) alleging 1528 fake encounter deaths in Manipur in the last decade and demanding a probe by a SIT.
The court had said if members of our armed forces are deployed and employed to kill citizens of our country on the mere allegation or suspicion that they are 'enemy' not only the rule of law but our democracy would be in grave danger. It said use of excessive force or retaliatory force by the Manipur Police or the armed forces of the Union is not permissible. It had directed that the Army and other forces cannot use "excessive and retaliatory force" in Manipur and all such allegations must be probed.
Seeking to recall this order, the Centre said the findings and conclusions have far reaching ramifications on the security and integrity of the territory of India especially in certain parts of India.
The protections available to the Armed Forces under statutes such as the Armed Forces [Special Powers] Act,1958 (AFSPA) and the Unlawful Activities [Prevention] Act (UAPA) have been completely negated or bypassed. If the position maintained by the impugned order continues it may, one day, be well-nigh impossible to maintain peace and security.
The Indian Army has to, in given circumstances, take quick decisions which cannot be dissected later on.