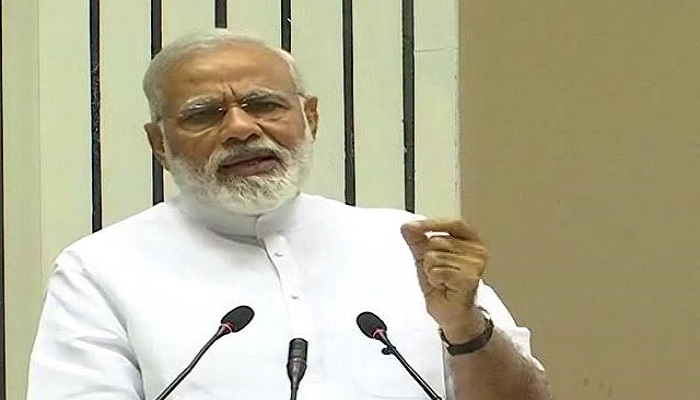 Prime Minister Narendra Modi on Saturday while addressing a function in New Delhi to mark Basava Jayanti celebrations in honour of Kannada philosopher Basaveswara, said that the Muslim community must not politicise the issue of triple talaq. Instead urged them to look for solutions.
Modi sharpened the raging debate over triple talaq on Saturday exhorting "enlightened" members of the Muslim community to take the lead for abolition of the controversial practice and help women who have been at its receiving end.
"They should live up to the great tradition of the country where the initiative for eradication of outdated practices as well as for evolution of modern ones has come from enlightened members of different communities. I will urge you not to let this become an issue of partisan politics," he said.
The function which was to honour the kannada philosopher was a 12th century reformer who had campaigned against regressive practices, touched off a political slugfest.
This was the second time in a fortnight that Modi had referred to the triple talaq issue, the last occasion being his speech at the BJP national executive in Bhubaneswar. Referring to the practice, Modi said, "I am sure enlightened people will also emerge from among Muslims and come forward to end this practice, liberating our Muslim daughters and mothers from the scourge. I am sure enlightened Muslims will take this responsibility upon themselves. "I appeal to you not to view the triple talaq issue from a political perspective. Come out and find a solution. That solution will have its own majesty and generations will remember you… That is the kind of power and energy this land gives to all of us."