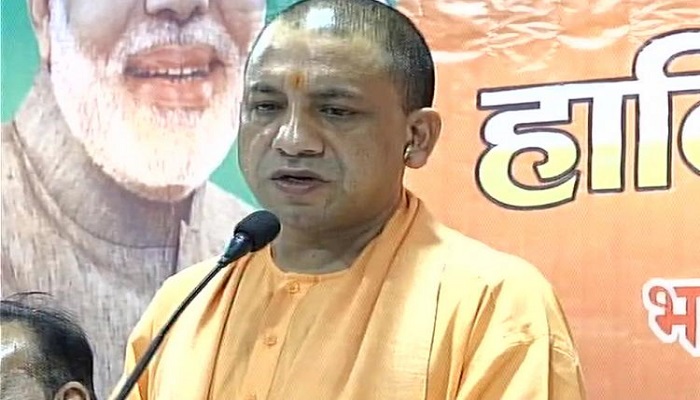 Addressing a meeting of party workers here on Saturday,Uttar Pradesh Chief Minister Yogi Adityanath said that the results of Delhi civic body elections have given a befitting reply to those raising questions about these machines, and people have shown that EVM stands for 'Every Vote Modi'.
"In the recent MCD (Municipal Corporation of Delhi) elections, BJP has got an overwhelming majority. Those who had been raising doubts over the credibility of the EVMs have got a befitting reply. They would now have to admit that EVM stands for 'Every Vote Modi'," Yogi said
"They would now realise that they cannot remain in power by simply ignoring the plight of the common people," he added. Yogi's swipe was apparently aimed not just at Arvind Kejriwal-led AAP, but also at SP and BSP who have been raising questions about the EVMs after BJP won a three-fourths majority in the recent UP Assembly elections.
Referring to the upcoming local bodies elections in the state, the chief minister said "people have to be sensitised about BJP's policies and welfare schemes". Praising welfare schemes launched by Prime Minister Narendra Modi, the CM said, "The overwhelming majority, which the BJP has got in UP assembly elections, is a result of Prime Minister Narendra Modi's welfare programmes. Modi ji gave AIIMS to Gorakhpur and also inaugurated the fertilizer plant which was closed for the last 26 years." Yogi also lauded Modi for ending VIP culture. "The Prime Minister has put a full stop to VIP culture in the country. He has said that 'every Indian is a VIP'," Yogi said.