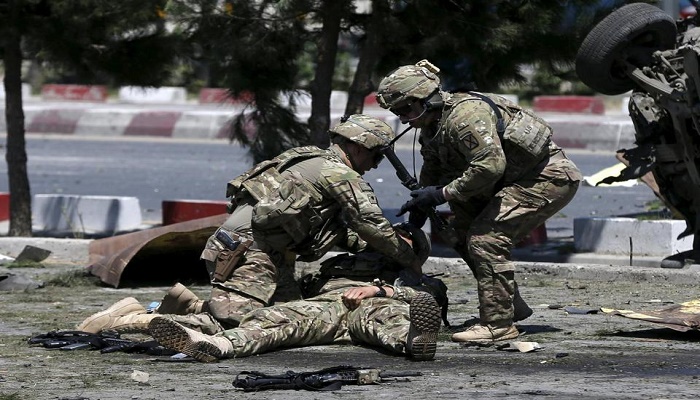 Blast near U.S embassy in Kabul killed eight people and 22 were wounded. The blast hit the NATO coalition convoy during the morning rush hour in one of the busiest areas of Kabul.
Public health officials in the capital said four people were killed and at least 22 wounded.
The attack follows a threat by the Taliban to target foreign forces. Security officials said that the attack was a suicidal mission. Civilian vehicles have been destroyed and damaged badly.
There was no immediate word whether any foreign troops had been hurt in the attack.