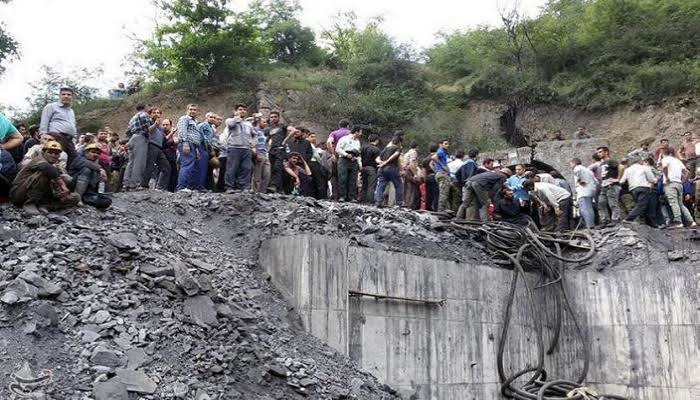 An explosion in a coal mine in northern Iran on Wednesday killed at least 35 workers and several injured. The blast occurred during the noon hours. The workers were about the jump-start the locomotive which led to the explosion.
Ali Rabiei, minister of cooperatives, labor, and social welfare declared the death of 35 coal mine workers. More than 50 were trapped in a two-kilometre long tunnel which has been filled with gas from the explosion. This has hampered the rescue efforts. The mine has 500 workers and the explosion happened during a change of shift.
Iran extracted 1.68 million tons of coal in 2016.President Hassan Rouhani has sent the minister of labor and welfare to the mine in order to oversee the rescue operation, reported the state news agency.