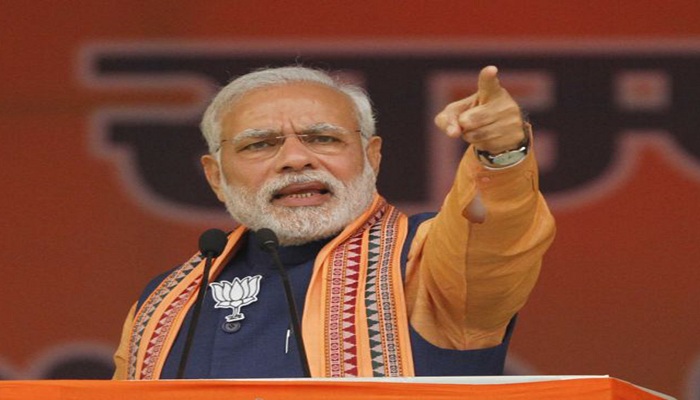 Union minister Harsh Vardhan said India has witnessed a remarkable growth in scientific research, probably only behind China, under the leadership of Prime Minister Narendra Modi.
"Science in India under Prime Minister Modi is progressing very fast. In terms of scientific research we are probably only behind China, in terms of nano technology we are now in the third spot in the world and in terms of scientific publication, we are in the 5-6th spot," he said at a press conference here on the second day of Department of Science and Technology Conclave 2017.
"We have scientific research collaborations with countries like US, UK, Japan, South Korea, Israel and the progress has been fantastic," he said.
On the Department of Science and Technology (DST) actively backing various projects, the Science and Technology Minister said, "A bio-solar ATM project devised by a well known scientist from Kolkata, Prof S P Gon Chowdhuri is now in the stage of fast development.
"I feel in a country like India the project can be a really big asset for hundreds of billions of people in rural areas. In two to three months our team of scientists led by him (Chowdhuri) will take it to its final shape.
"We are bringing this technology out of the research room and taking it to the people. I think with our PM talking about digitisation, this can be of real help to the people," he added.
Gon Chowdhury later told PTI that the machine will have images of different denomination of currencies and by touching them, the user or account holder can withdraw cash. As the person's Aadhar number will be linked with his bank account, his finger print will be automatically recorded by the machine.
The Union minister also referred to the 'Surya Jyoti' project aimed at illuminating slums in a Delhi cluster. The project, also conceived by Gon Chowdhury, will later cover 20 million homes in the country, he said.
Vardhan said as par the Million Minds Augmenting National Aspirations and Knowledge, innovative ideas from students of five lakh schools will be screened and from every school two best ideas will be selected.
He also referred to the National Supercomputing Mission which will take India to the league of world class computing power nations.
The NDA government at the Centre had approved the mission at a total cost of Rs 4,500 crore in March 2015, a government press release said.