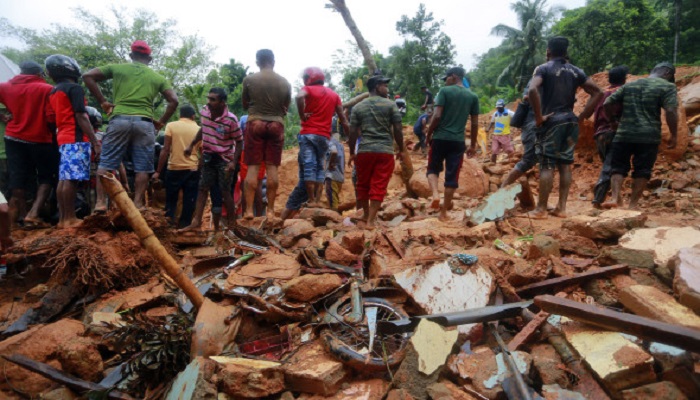 Floods and landslides in Sri Lanka have killed at least 25 people while dozens are missing after torrential rain.
The early wet-season downpours have forced hundreds of people from their homes across the Indian Ocean island.
"There are at least five landslides reported in several places in Kaluthara," said police spokesman Priyantha Jayakody, referring to the worst-hit district on the island's west coast.
"Rescue operations are still taking place."
The disaster management center said 25 people had been killed and 42 were missing.
Military Spokesman Roshan Senevirathne said about 400 military personnel had been deployed with boats and helicopters to help the police and civilian agencies.
The wettest time of the year in Sri Lanka is usually during the southern monsoon, from May to September.