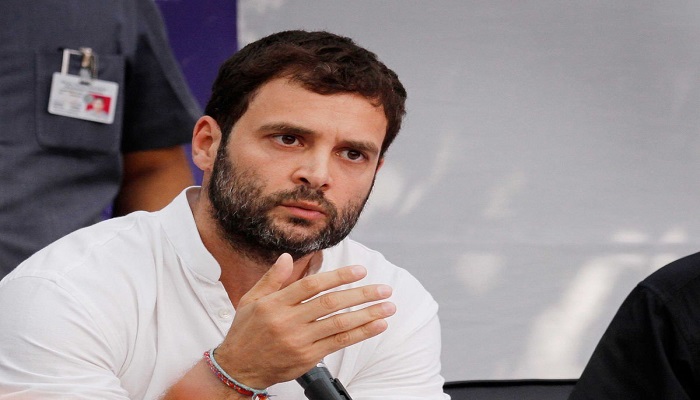 Uttar Pradesh police on Friday denied permission to Congress vice-President Rahul Gandhi to visit the riot-hit Saharanpur district in western UP.
Rahul was scheduled to visit Shabbirpur village, on Saturday where Dalit houses were torched on May 5.
Gandhi's scheduled visit comes in the wake of a visit to the village by Bahujan Samaj Party chief Mayawati, who lashed out at the Yogi Adityanath-led state government for failing to maintain law and order in the state.
In a major embarrassment for UP Police, fresh clashes had broken out in Shabbirpur during the BSP chief's visit, amidst heavy police cover.
Additional Director General of Police Law and Order Aditya Mishra told a news agency that Gandhi had sought permission to visit Saharanpur to take stock of the prevailing situation.
The State Government announced to give compensation of Rs 15 lakh to relatives of the person, killed during this incident.
In the wake of clashes between two communities in Saharanpur, the Yogi Adityanath Government on Thursday transferred 174 Sub-Divisional Magistrates.
Following the clashes on May 23 and 24, which left two people dead and dozens injured, Saharanpur district was placed under CrPC Section 144 (prohibitory orders). The Internet and instant messaging services in the district continue to be suspended since the role of social media was key in fanning the riots.
The Senior Superintendent and District Magistrate of Saharanpur, in addition to the DIG and the Divisional Commissioner, were transferred out of the district. The situation continues to be tense.
Speaking to local media after taking charge, newly-appointed Saharanpur SSP Babloo Kumar on Thursday evening said, "We want to bring an end to all the rumours that have been circulating in the village. Only those who are guilty will be punished, not innocent citizens. We will take strict action against all those responsible for spreading the violence."