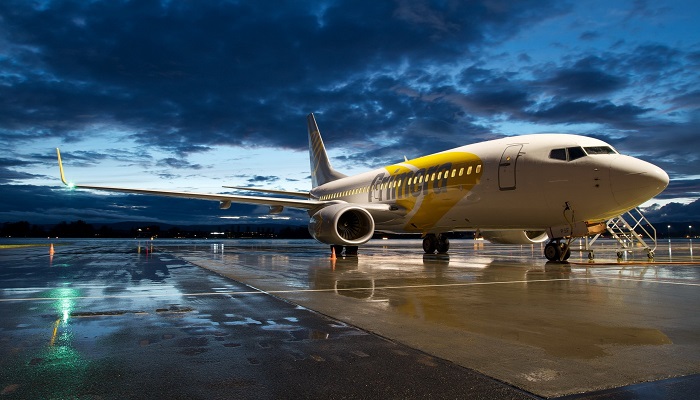 Karnataka airports had the highest number of fliers among South Indian states while it ranked third nationally in 2016-17.
According to the statistics provided by the Ministry of Civil Aviation, Karnataka also topped the number of aircraft movement among five South Indian states and two Union Territories.
There were 247.4 lakh passengers who took flights from Karnataka in 2016-17, clocking a growth of 21.2% compared to 2014-15, according to a report by Ministry of Civil Aviation.
Only Delhi and Maharashtra is ahead of Karnataka when it comes to a number of passengers — 577 lakh and 543.2 lakh respectively. The growth rate for Karnataka has been impressive compared to Delhi (18.7%) and Maharashtra (12.6%). 
Among the South Indian states, Tamil Nadu follows Karnataka with 229.1 lakh fliers (13.8% growth) and Kerala at 154.9 lakh (12.8%), Telangana 151 lakh (20.5%) and Andhra Pradesh 37.3 lakh (46.8%).
When it comes to aircraft movements, Karnataka had 1.95 lakh services in 2016-17, which is a growth of 15% compared to 2014-15. Delhi and Maharashtra had 3.97 lakh (15%) and 3.95 lakh (7.2%) aircraft movement.
However, on cargo movement, Tamil Nadu has a better record with 3.77 lakh tonne followed by Karnataka at 3.2 lakh tonne. Nationally, airports in Delhi and Maharashtra dealt with the highest quantity of cargo — 8.57 lakh tonne and 8.25 lakh tonne respectively.
Overall, Indian domestic carriers flew more than 10 crores passengers as against 6.1 crore in 2013-14. Indian carriers operated 496 aircraft in March 2017, up from 395 in March 2014.
The report said aviation sector is one of the fastest growing industries in India with over 13.1 crore total departures in 2016-17, registering a 20% year-on-year growth.
"The distance flown by scheduled operators rose to 17,000 crore km (2016-17) from 11,400 crore km (2013-14)," it said.