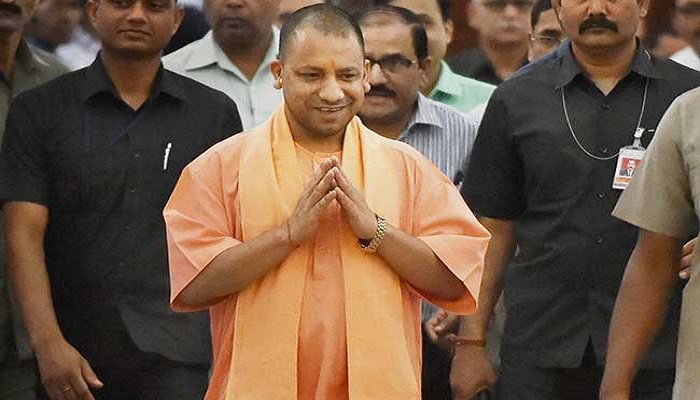 Uttar Pradesh Chief Minister Yogi Adityanath will visit Ayodhya today to offer prayers at the makeshift Ram temple at the disputed Ram Janmabhoomi- Babri Masjid site.
Adityanath's visit to Ayodhya comes a day after a special CBI court in Lucknow charged top BJP leaders, including veterans LK Advani, Murli Manohar Joshi, Union Minister Uma Bharti, with criminal conspiracy to demolish the 16th century Babri mosque in 1992.
Ever since after Rajnath Singh, Adityanath will be the first to visit of any state chief minister to Ayodhya.
The Uttar Pradesh CM will also attend birth celebrations of Ram Janmabhoomi Nyas President Mahant Nritya Gopal Das, who is also an accused in the Babri case.
Earlier on Tuesday, a bench of Lucknow Court charged the BJP leaders with conspiracy to demolish the 16th century Babri Masjid and construct a Ram Mandir in place of it. The volunteers who took part in this movement in the December 1992, destroyed major parts of the Babri Mosque in Ayodhya.