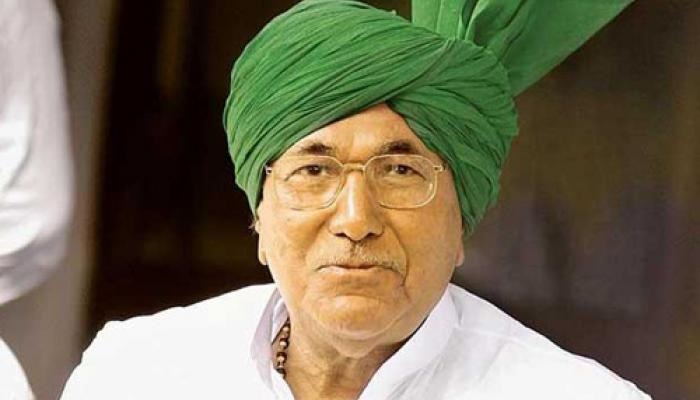 Former Haryana Chief Minister Om Prakash Chautala, who is serving a 10-year sentence in Delhi's Tihar jail after his conviction in the teachers' recruitment scam during his tenure, has cleared the Class 10 board examination recently.
As per sources, the 82-year-old has scored 53.40% in the exam that was conducted by the National Institute of Open Schooling (NIOS) in April. This year over 66% students have cleared the exam, results of which were announced today.
The NIOS, earlier known as the National Open School, is an autonomous organisation under the Union Human Resource Development Ministry. Set up in 1989, it offers open basic education, academic and vocational courses for the pre-degree level.
It is one of the three national school boards along with the Central Board of Secondary Education (CBSE) and Council for the Indian School Certificate Examinations (CISCE).
Earlier, sources had claimed that Chautala had cleared his Class 12 though he had actually appeared for Class 10 exam. The former CM's son, Abhay Singh Chautala, said that his father, who was on parole went back to jail in April to appear for Class 12 exam and secured 'A' grade.
Chautala, who took admission in Tihar Study Centre, Central Jail No 7 in Tihar Jail, opted for social sciences, science and technology, hindi, Indian culture and heritage, and business studies in Class 10. He took the exams from April 6 to April 24.
The Indian National Lok Dal leader was charged with corruption in the recruitment scam involving 3206 basic trained teachers in Haryana in 2000. He was convicted by a trial court in 2013 and it was upheld by the Supreme Court 2 years later.
His elder son, Ajay Chautala, is also lodged in the Tihar Jail for his role in the scam.