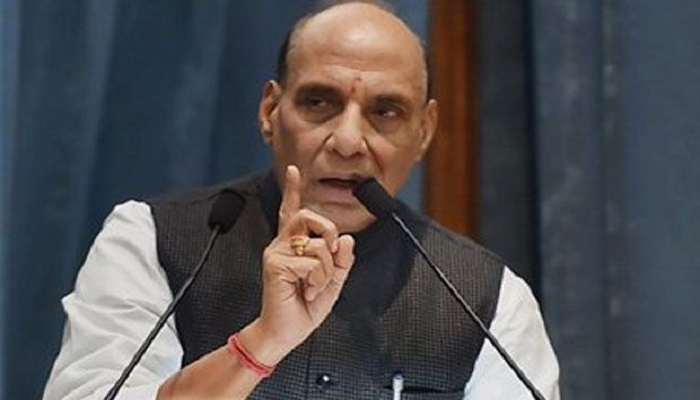 Union Home Minister Rajnath Singh said on Saturday that the security situation in the Kashmir Valley has improved and there has been a decline of 45% in infiltration by terrorists from Pakistan after India conducted surgical strikes on the terror hubs across the Line of Control.
Infiltration from Pakistan has come down by 45 percent in six months after surgical strikes as compared to corresponding period in the previous year," Rajnath said while addressing media on the completion of three years by the Modi government.
The army conducted surgical strikes in September last year to destroy terror launch pads across the Line of Control in Kashmir that resulted in the killing of dozens of terrorists.
"The security situation in Jammu and Kashmir has improved. 368 terrorists have been neutralised between 2014-2017 in Kashmir," he said.
The minister said the government would put an end to Pakistan-sponsored terrorism and ensure peace in Jammu and Kashmir.
Singh said ISIS and Ansar-Ul-Ammah have been included in the list of terrorist organisations.
According to the minister, there had been a 25 per cent reduction in Naxal attacks in 2014-17 as compared to 2011-14 (UPA tenure). He also said three years of NDA government had seen a 42 per cent reduction in deaths in Naxal attacks as compared to last three years of the UPA.