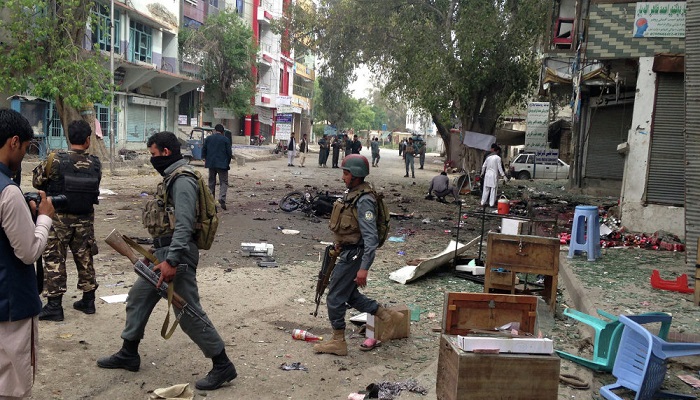 At least 18 persons were killed and 30 others wounded in three serial blasts that ripped through a Khair Khana cemetery in Kabul during the funeral of Senator Ezadyar's son on Saturday.
The incident took place as the funeral ceremony of Mohammad Salim Izadyar was underway in Badambagh area in Kabul, confirmed a security official.
However, he could not give any detail of the type of the explosions.
No group has claimed responsibility of the attack so far, report says.
According to local media reports, Ezadyar's son was killed during the mass rally in Kabul on Friday after security forces opened fire on demonstrators.
Security forces have cordoned off the cemetery area and have advised people to avoid the area.