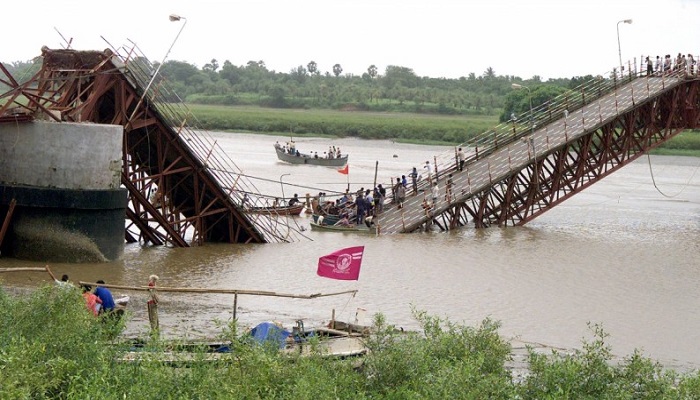 A British-era bridge in Maharashtra that collapsed on August 2, 2016 following incessant rain, has been rebuilt in a record time of 165 days.
The collapse of the 5.90 m wide and 184 m long old Masonry Arch Bridge on Savitri and Kal river near Mahad in Maharashtra had killed around 29 people.
Nitin Gadkari, the Union Minister of Road Transport, Highways and Shipping had immediately announced that a new bridge would be constructed within six months.
The Maharashtra Public Works Department (PWD) prepared and submitted the survey, design and detailed estimate of the project to the Ministry of Road Transport and Highways (MoRTH) within three weeks.
The budget was sanctioned on September 2 and the construction began soon after. The new bridge built at a cost of Rs. 35.77 crore is 16 m wide and 239 m long and is equipped with lighting arrangement, footpath and flood alarm system. The bridge is built with anti-corrosive steel and painted with carbonation paint.
The bridge will be inaugurated by Gadkari tomorrow.