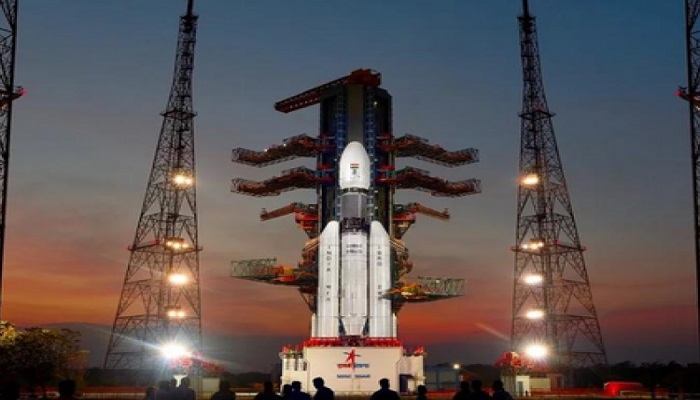 After nearly three decades of hardships and failures, the Indian Space Research Organisation (ISRO) is on the verge of achieving something special today.
The next generation heavy launch vehicle — GSLV MK-III rocket, nicknamed the 'Fat Boy', will place the 3,136 kg communication satellite GSAT-19 into the orbit on its maiden flight.
All the three propulsion elements of the new rocket — the solid S200 stage, the liquid L110 core stage and the most powerful C-25 cryogenic upper stage – were indigenously developed. ISRO's capability of developing indigenous heavier rockets will be put into litmus test in this launch.
The rocket, capable of putting 4-tonne communication satellites into higher orbits, has a lift-off mass of a whopping 640 tonnes – equal to the weight of 200 fully grown elephants.
Significantly, the space organisation may use one of its variants to carry humans into space as it is capable of launching 10-tonne payloads into the low earth orbit.
The countdown for launching GSLV MK-III rocket with GSAT-19 satellite began yesterday at 3.58 pm at Sriharikota. The launch will take place from the second launch pad at Satish Dhawan Space Centre in Sriharikota today at 5.28 pm.
"The countdown activities are progressing well. Since it is a completely new launch vehicle, the challenges and complexities related to new systems will be there. So, it would be a very challenging mission," said K Sivan, Director, Vikram Sarabhai Space Centre, Thiruvananthapuram.
After the flight of 16 minutes, the rocket will put the GSAT-19 rocket into the designated orbit, which will have a perigee of 170 km and apogee of 35,975 km.
The vehicle has two S200 solid strap-on motors which are the world's third largest solid motor engines. The C25 stage is the most powerful upper stage developed by ISRO and uses Liquid Oxygen (LOX) and Liquid Hydrogen (LH2) propellant combination. To complete engine and converting the engine into the cryogenic stage, ISRO has done 200 odd tests from the beginning.
It also has a new advanced navigation, guidance and control system, and stage separation systems. The GSLV-MK III is expected to reduce the usage of foreign launchers for ISRO's heavier satellites. So far, the space organisation used the Arianespace, the French space agency, to launch its 4-6 tonne satellites built for the communication purposes.