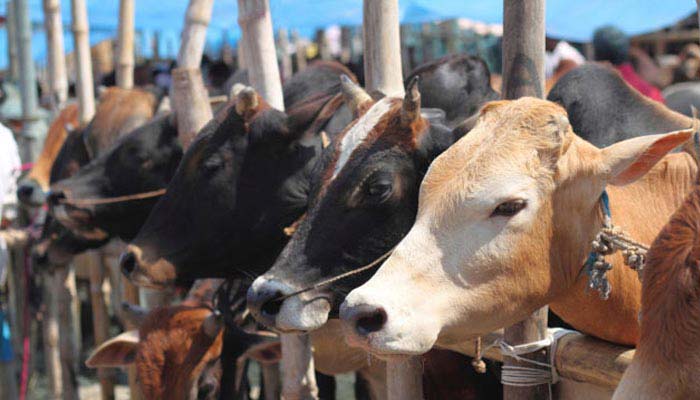 Those found guilty of cow smuggling and slaughter in the state will now be booked under the stringent National Security Act and Gangsters and Anti-Social Activities (Prevention) Act, a note by the BJP-ruled state's police chief has said.
The directive has been conveyed to all district police chiefs by the state Director General of Police Sulkhan Singh.
A Government Order to ban cow slaughter and illegal transport of milch animals was passed during the previous Akhilesh Yadav government in the state but was never strictly implemented.
"NSA and Gangsters Act is to be invoked against those involved in cow slaughter and trafficking of milch animals for slaughter," the DGP's orders said.
Under NSA, the government can detain a person for as long as it wishes and the authorities need not disclose the grounds of detention.
Kerala CM Pinarayi Vijayan had last week written against the notification to Prime Minister Narendra Modi. He had also written a letter to counterparts in other states, including Uttar Pradesh CM Yogi Adityanath, saying the notification was "nothing but a covert attempt to usurp the powers of the state legislature".