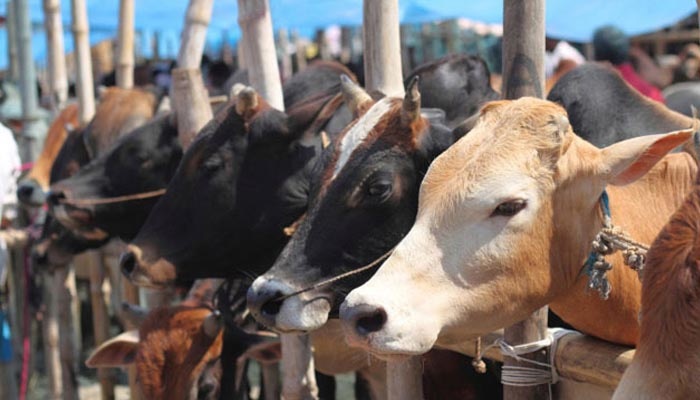 Uttar Pradesh will now invoke the National Security Act (NSA) against any individual or group accused of killing or transporting cattle for slaughter, DGP Sulkhan Singh said here on Monday.
The NSA allows police to detain suspects for three months on the orders of the district magistrate. The Union government will be informed about such cases.
The detention order served on a suspect under the NSA is treated akin to an arrest warrant under the CrPC. An advisory board goes through the merit of the charges before deciding the fate of the accused. As of now, police invoke the Gangster Act against cattle smugglers.
At a meeting at the police headquarters, the DGP instructed officials to take strict action against cattle smugglers, and slap stringent charges on them to check cow slaughter. Following that, officials have begun compiling lists of people arrested under the Uttar Pradesh Cow Slaughter Act and checking their whereabouts.
Cattle remains and carcasses have sparked bloody confrontations between the public and the police on several occasions in the state.
Besides cow slaughter, the DGP also laid out a 35-point charter on transfers, a nexus between police and criminals, tackling land mafia, traffic management, constant monitoring of criminals out on bail or parole, and curbing bribery and extortion by policemen.
"Superintendents of police have been directed to dispose citizen services such as tenant verification request, character certificate request and passport verification within a week," Singh said.