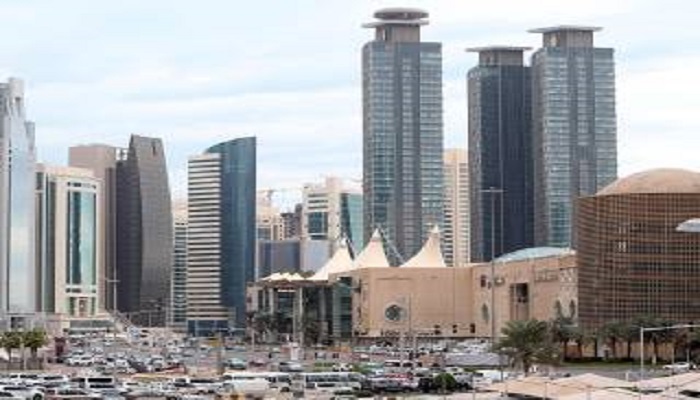 Qatar situation is rapidly aggravating after Saudi Arabia, Egypt, the UAE and Bahrain severed ties with Doha.
Many countries have ceased dealing in Qatari Riyal lest it might fall. Residents in Qatar had rushed to the banks to buy US dollars.
Retail outlets, especially food stores, have seen overcrowded. More than 40 percent of food products enter Qatar by land which will now be difficult with Saudi closing the border. Prices of food products will shoot up as the flow of refrigerated trucks has come to a halt. Travel by planes will take longer time as three neighbouring countries closed their airspace and suspended their flights.
The boycott of Qatar will continue, and will not end unless extreme conditions are met. Promises and pledges of Qatar will not be taken at face value. The Arab countries will demand international monitoring mechanism to ensure that Qatar does not stray from the agreed path.
This will not be the same as what happened in 2014 when a number of countries had recalled their ambassadors from Doha in the aftermath of Qatar breaching the Riyadh Agreement, which it signed but did not honour. The sources said patience has limits, and the decision was taken as a dire necessity as 20 years of efforts to dissuade the ruling regime in Qatar from destabilising activities have failed. Doha, notwithstanding the pledges made, persisted in its nefarious activities which resulted in destroying some parts of Arab countries and destabilising some others. They hired media mercenaries who specialised in inciting rebellious movements including Brotherhood in other countries.
Some Egyptian and Saudi newspapers started to quote the statements of the Qatari opposition, which includes members of the Qatari ruling family which experienced many coups over the last several decades.
"The decision of severing ties with Qatar is unprecedented in history", said Khalid Al Hail, official spokesman of the Qatari opposition abroad.
In an interview, he said, "in case the Qatari government did not change, a regime change will imminently happen to save what can be saved".
The dissident leader said the ruling regime should first confirm that people's interests are ahead of its own interests. If it continues in its obstinacy, the citizens will face an economic disaster.
Several politicians say there are tangible pieces of evidence that could prove that Qatar supports terror groups such as Al Qaeda, Al Nusra Front and the Muslim Brotherhood.
They said Qatar was propping up the Muslim Brotherhood movement in Europe. It has been working on setting up several research and human rights centres in Europe for the last 15 years. Qatar was using such centres to hit at GCC states by floating negative stories on its media platforms. Terming these centres as terror cells, the politicians called for action against these institutions.
According to a Saudi newspaper, Doha had spent a whopping $64.2 billion for financing terror groups during 2010-2015.
The newspaper, quoting Qatari sources, who are said to be from the Qatari ruling family and preferred anonymity, said Doha had spent $7.6 billion in 2010, $10.4 billion in 2011, $11.4 billion in 2012, $12.2 billion in 2013, $12.6 billion in 2014 to prop up terror groups.
The paper said that there are documents that could prove the involvement of the Qatari regime in inciting protests during the so-called Arab Spring revolutions.
That was the time when Riyadh stepped up pressure on Doha by recalling its ambassador, a step that Abu Dhabi and Manama had followed soon after.
The sources said the strong stand taken by the GCC countries against Qatar and the launch of the Decisive Storm in Yemen had helped diminish Qatar's terror funds to $9.9 billion in 2015.
Meanwhile, another daily, quoting Dr Najood Al Thani, said the authorities in Doha have detained Sheikh Saud bin Nasser Al Thani and placed him under house arrest.
Sheikh Saud is deemed to be a dissident in the ruling family of Qatar. He is known for his constant criticism of the policies of Qatar over the years.