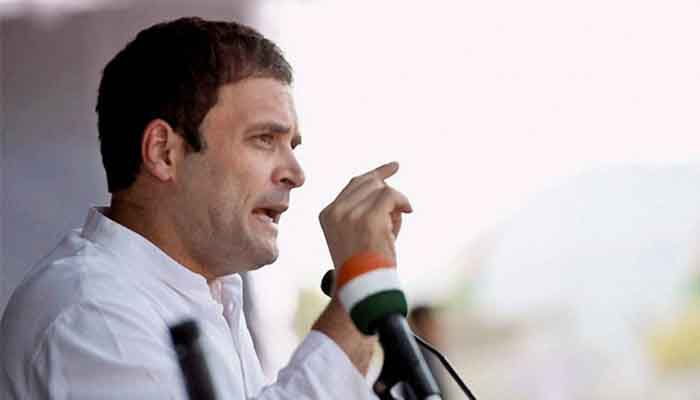 After the arrest at Rajasthan-Madhya Pradesh border, Congress vice-president Rahul Gandhi met the families of the farmers killed in Mandsaur.
"I just wanted to come here and meet you. I know that farm loan waiver and MSP is your biggest concern. Whenever the jawans are killed at the border they are respected. But when farmers die they are not given the same respect," Rahul Gandhi said.
However, the local administration barred Rahul Gandhi from entering Madhya Pradesh. He met them at the border later in the evening.
Earlier in the day, Rahul Gandhi was arrested under section 151 CrPC for defying curfew orders placed in several areas in Madhya Pradesh.
The Congress vice-president was denied permission to enter Mandsaur by the district administration. A defiant Rahul Gandhi, however, reached Udaipur by flight and then rode pillion on a bike till the Madhya Pradesh border.