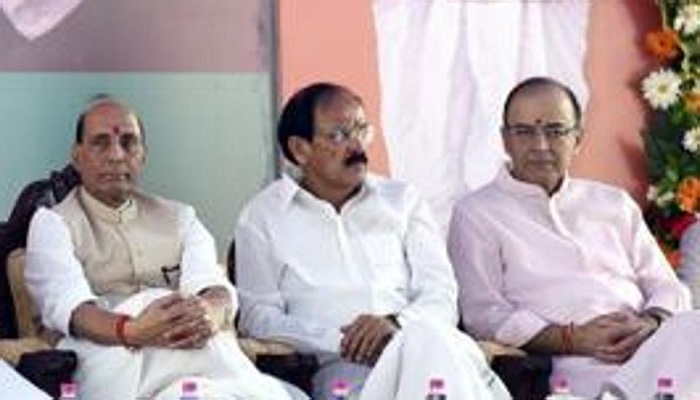 Setting the ball in motion for identifying nominees for the post of President, BJP Chief Amit Shah set up a three-member committee to discuss the potential nominees with the other political parties.
Today, Shah announced that Home Minister Rajnath Singh, Defence Minister Arun Jaitley and Information and Broadcasting Minister M Venkaiah Naidu will be designated to hold discussions with other political parties and NDA members on the issue.
Presidential polls will be held on July 17. The term of the incumbent President Pranab Mukherjee ends on July 24.