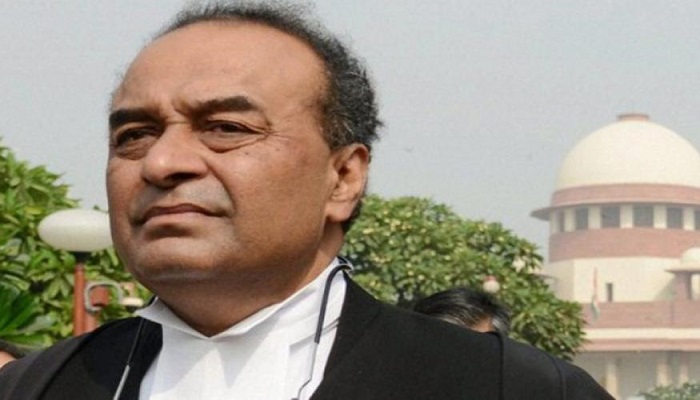 Attorney General of India,Mukul Rohatgi, has resigned from his post after three years of his tenure. It is said that he had put in his papers in the last week of May.
The decision comes a week after the NDA government extended the terms of its law officers till further orders.
Last week, the Centre had extended Rohatgi's term, which expires in June, along with a few law officers, on an ad-hoc basis, since Prime Minister Narendra Modi was abroad. The final decision on the continuation was to be taken by the PM.
Sources said Rohatgi wrote to the government in May, conveying his wish not to continue as AG and return to private practice. However, sources in the government told DNA that the AG's resignation had not reached the law ministry so far.
Sources also said his continuation "wasn't a certainty" since many in the government were not too enthused with his performance.
Senior advocates Harish Salve and KK Venugopal are now the front runners for the top post. Salve, incidentally, was the front runner three years ago also but lost out to Rohatgi. It remains to be seen if he will accept the job now.
Besides Rohatgi, additional solicitors General Neeraj Kishan Kaul and PS Patwalia have also refused to continue as law officers. Sources further suggested that some other law officers could be dropped on account of non-performance.
Since the NDA came to power three years ago, it has suffered setbacks and embarrassment in at least three major cases.
One of the first significant steps by the Narendra Modi government was to get both houses of Parliament, and a majority of state legislatures to pass the contentious constitutional amendment, aimed at replacing the opaque collegium system.
However, the Supreme Court's rejection of the National Judicial Appointments Commission (NJAC) Act was a major blow. It led to a fresh round of discord between the judiciary and the government. The dissolution of the governments in Uttarakhand and Arunachal Pradesh only worsened the situation.
Rohatgi was appointed by the Narendra Modi government after it came to power in May 2014. As an AG, he argued on many contentious matters like the challenge to NJAC Act on the appointment of judges for the higher judiciary. His last high-profile matter was the triple talaq issue.