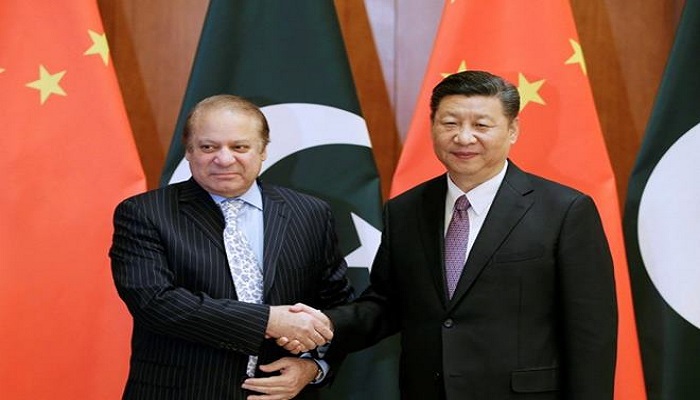 China today rejected the reports about President Xi Jinping not meeting Pakistan Prime Minister Nawaz Sharif on the sidelines of the SCO summit in Astana, following the murder of two Chinese in Balochistan and said that the two leaders had met various times during the summit.
"I can tell you that during the seventeenth SCO heads of state meeting, President Xi met Pakistan PM Sharif various times," Chinese Foreign Ministry Spokesman Lu Kang said, but did not clarify whether they had a bilateral meeting.
"Some reports are just nonsense and unwanted. China and Pakistan enjoy an all-weather strategic partnership," he added.
Sources had said that Sharif returned from Astana last week after attending the Shanghai Cooperation Organisation (SCO) on the sidelines of which he met Presidents of Kazakhstan, Uzbekistan, Afghanistan and Russia. Conspicuously absent was a meeting with Xi.
Xi's meetings with Kazakhstan counterpart Nursultan Nazarbayev, PM Narendra Modi and Russian President Vladimir Putin were being highlighted.
The Chinese Foreign Ministry website has photographs of Xi's bilateral meetings with the other SCO leaders, including Modi but not with Sharif.
"The summit has realised the first ever membership enlargement of the SCO. As you know India and Pakistan have got full membership," Lu said, adding that all the member countries have agreed to build on the shanghai spirit to step up the cooperation between the old and new members.
He also said that the summit spoke highly of the Belt Road Forum (BRF) held at Beijing in May this year which was boycotted by India over sovereignty concerns relating to USD 50 billion China-Pakistan Economic Corridor (CPEC).
Lu  added that the SCO has become an important platform and reliable support for the members to enhance mutual trust, deepen good neighbourly ties, friendship and expand political cooperation and uphold regional security and stability for the members.
"This summit has helped to strengthen the cohesion of SCO members, charted the course for future development and also made new proposals for SCO cooperation," he further added.