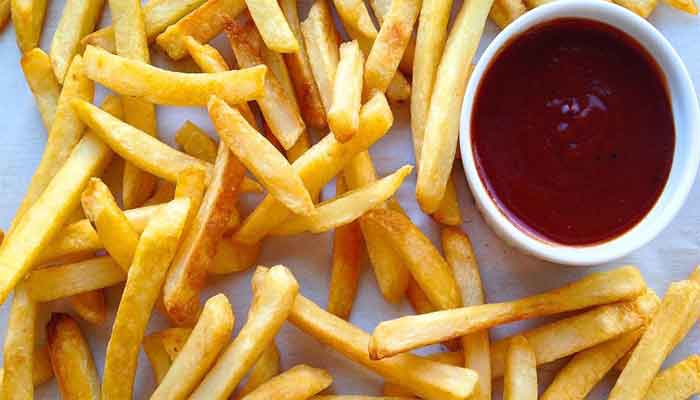 Munching on those golden sticks of starchy goodness will most certainly accelerate your demise. An eight-year study on the regular consumption of french fry has come out with this devastating result, that too much of the fried potato snack can lead to your death.
Those who regularly eat the delicious treat twice or more in a week, in comparison to those who do not eat french fries at all, have twice the chance of suffering death by heart attack due to a circulatory system overloaded with cholesterol and other toxins, says the Research published in the American Journal of Clinical Nutrition.
Acrylamide forms in starchy foods fried at high temperatures and are termed a carcinogen by US government health agencies. The dangerous chemical compound has been shown to cause tumours in adrenal glands, the thyroid and the lungs.
Another frightening fact about French fries revealed from the study is that the frying process itself forms a new and deadly chemical within your meal.