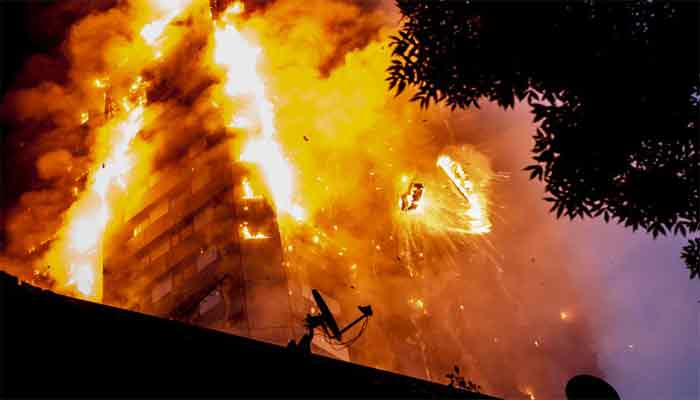 A refrigerator explosion occurred on the fourth floor of the tower caused the fire break out in London tower.
An eye witness said a resident of the fourth floor had told her neighbour he had knocked in the night and informed him fridge had exploded. His apartment caught fire.
In the beginning, only a small section of the building was ablaze. Within a minute, the fire engulfed the whole building.
The inflammable material which used in exterior cladding must have fuelled the fire and led to its spread.
Twelve people are known to have died after the fire engulfed Grenfell Tower, seventy-five people reported to be injured and has been admitted to the hospital.