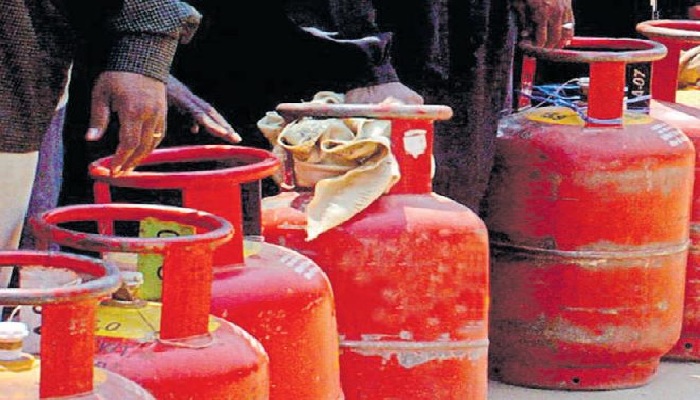 Despite thousands of arrests being made of late, those engaged in illegal trade of liquor in Bihar continue to flout laws with impunity.
The latest instance has been reported in Munger where the consignment was being smuggled from Jharkhand's Deoghar district to Bihar. The Munger police were baffled to find that liquor was stored in LPG cylinders being transported in a carrier van.
"When a police team intercepted the van, the driver and the cleaner ran away. After being chased and nabbed, the duo admitted that they were couriers for liquor traders," said Munger SP, Ashish Bharti.
The police stumbled upon 138 bottles of Indian made foreign liquor (IMFL), 10 containers of beer besides a huge quantity of country-made liquor pouches hidden inside LPG cylinders after cutting its bottom.
"Four persons have been arrested for violating Bihar Excise and Prohibition Act 2016," the senior cop said.
The seizure follows police raid at Patna's Agamkuan area where two trucks from Haryana were seized for carrying 520 cartons of around 5000 liquor bottles. While one truck had 290 cartons, the other one (following it) had 230 cartons of liquor.
The banned consignment, which was sent by Jitan, a liquor trader in Haryana, was to be delivered in Bihar's Samastipur district. To ensure that his consignment reaches its destination without any hitch, Jitan would follow the trucks in his car. Based on the statements of arrested truck driver, the Patna police arrested Jitan too.
This was the second unsuccessful attempt made by Haryana traders to smuggle in liquor in Bihar this month. Last week, the police arrested 11 persons for smuggling liquor from Gurgaon to Bihar's Vaishali district. One such trader had even made a fake identity card of Haryana police to dodge the cops. After the arrested persons complained that they had greased the palms of Bihar cops too, three police personnel in Patna's Beur police station were suspended for being hand-in-glove with illegal liquor traders.