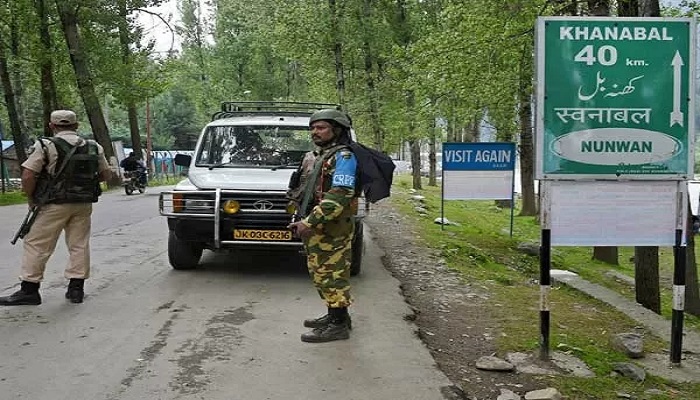 The Amarnath yatra attack has shocked the entire nation. Seven people were killed brutally by terrorists of the Lashkar-e-Tayiba. It was an act of desperation by the Lashkar which finds itself cornered in the Valley.
There are three reasons why the Lashkar went ahead and decided to break an unwritten code of not to attack the yatra. The Former Chief of the Research and Analysis, CD Sahay decodes the possible reasons why the Lashkar would have gone ahead and carried out the attack:
The hype around the so-called Kashmir struggle has been built so intensely by Pakistan that the terrorists have lost their mental balance to distinguish. They crossed the red line and no go area. It ultimately became a mix of both. The terrorists from Pakistan mingle with the locals and dish out support. Now what most of the locals do not realise is that the Pakistani militants are so highly radicalised that they do not care for Kashmiriyat or the yatra.
Over the past couple of months, there have been very strong counter terrorism operations in the Valley. Everyday we get to read about militants being killed. All raids are based on specific and actionable intelligence. This kind of pin-pointed counter terror operations has put the terrorists on the defence.
Terrorists and separatists had planned major events during the first death anniversary of Burhan Wani. However, nothing went as per plan as the security mechanism was in place. There was a sense of desperation that built up due to this failure. The terrorists knew very well that the yatris were not protected by any convoy and this made them vulnerable. The failure to make any noise during the Wani death anniversary led these terrorists to carry out the attack. They decided to hit and make headlines.