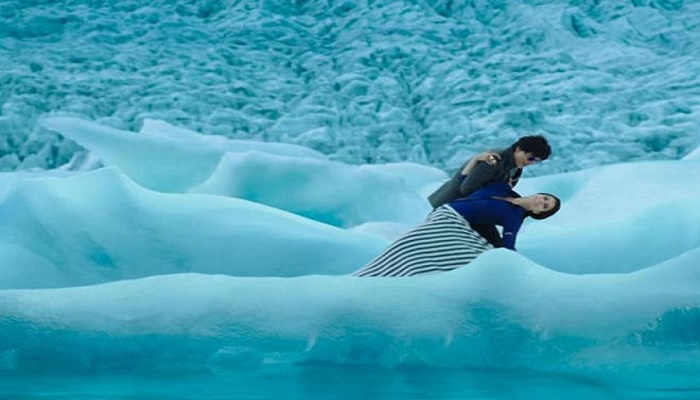 Movies play a vital role in helping many travel buffs plan their vacations. Wanting to visit a place where one's favourite stars were seen shooting is an understandable desire. 
Iceland became a very famous holiday destination after Shah Rukh Khan and Kajol starrer 'Dilwale' was shot there. Even the picturesque Corsica in France caught every traveller's fancy after Ranbir Kapoor and Deepika Padukone's 'Tamasha' was filmed there.
Many people who plan a vacation to the destinations that they have watched in movies say that they experience ultimate bliss when they land there. Vikas Konsam, Product Manager with Zool Tech Solutions and his wife Bindiya Hemam, planned a vacation to Krabi in Thailand after they watched the Bollywood movie 'Kaho Naa…Pyaar Hai'.
"The scenic spots in Krabi, where the film was shot, remained with us for a long time and my wife and I planned a vacation to the same spot where the film was shot. We visited the smaller places and islands around the location. It was crowded but it was a wonderful experience," Vikas said. 
The couple also visited the Maya Bay in Ko Phi Phi Lee (Thailand) after they were enamoured by what they saw in the movie 'The Beach'. "It's hard to explain what we felt being at the same spot where the film was shot. It was like living a dream," Vikas added. 
Vishal Agarwal chalked out a plan to visit the Hobbiton Movie Set which was used to shoot 'The Lord of the Rings' trilogy and 'The Hobbit' series.
"I am a great fan of these two series and after I watched them, I wasted no time in booking my tickets to New Zealand. I am also a big fan of the dwarves and the Lilliputians shown in these movies. On the set, we were taken on a guided tour and we saw how they were still preserved," Vishal said.
He added that he even visited the Sky Tower in Auckland where the Bollywood movie 'Players' was shot. "Just being in the same location where the big stars were, gave me a high," he added. 
Shruti Sundaraman and her husband Arjun Balakrishnan are big fans of Dan Brown. The two have read most of his books. It was around the time when Brown's 'Inferno' was released that they tied the knot.
"We were really eager to visit Italy after reading 'Inferno' but we couldn't plan a vacation immediately. We gave ourselves a year and then headed straight there. First on our list was Florence followed by Venice. We visited each place that Professor Robert Langdon, the protagonist, had visited. It was an unforgettable experience," Shruti said.
"Some of the places mentioned in the book weren't very touristy but it was fun exploring them without much crowd there. And of course, Italy is a very beautiful place and the food is something to die for,"Shruti added.
Passionate travellers like Vikram Ahuja, Founder of Byond Travel, says that he has lost count of the number of places he has visited after watching them in movies. He finds Hollywood film locations more appealing compared to those in Bollywood.
"I visited the city of Petra in Jordan after I saw the place in 'Indiana Jones'. We shot a five-minute video on Petra after we landed there," Vikram said.