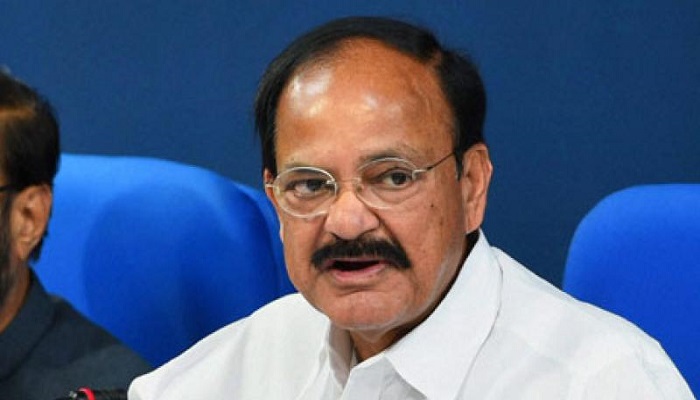 Venkaiah Naidu filed his nomination papers on Tuesday for Vice Presidential poll in the presence of Narendra Modi, BJP president Amit Shah and other NDA leaders.
Meanwhile, Gopalkrishna Gandhi is yet to file his nomination papers for vice presidential elections.
Naidu resigned as union minister after he was named by the BJP as its vice presidential candidate against Mahatma Gandhi's grandson Gopalkrishna Gandhi, the opposition's nominee. An additional charge of Ministry of Urban Development was given to Narendra Tomar and I&B to Smriti Irani tweeted PMO.
Naidu also tweeted that he was happy that Mulayam Singh blessed me and extended his full support.
Earlier in the day, NDA's vice presidential nominee M. Venkaiah Naidu met veteran BJP leaders L.K. Advani and Murali Manohar Joshi at their residences before filing his nomination.
The elections to the post of VP will be held on August 5. The UPA had last week announced the candidature of Gopalkrishna Gandhi. He is the grandson of Mahatma Gandhi and was also the former governor of West Bengal.
n Monday the BJP following its parliamentary board meeting selected Naidu as the VP candidate. Naidu who holds the Information and Broadcasting portfolio will have to first resign before he files his nominations.