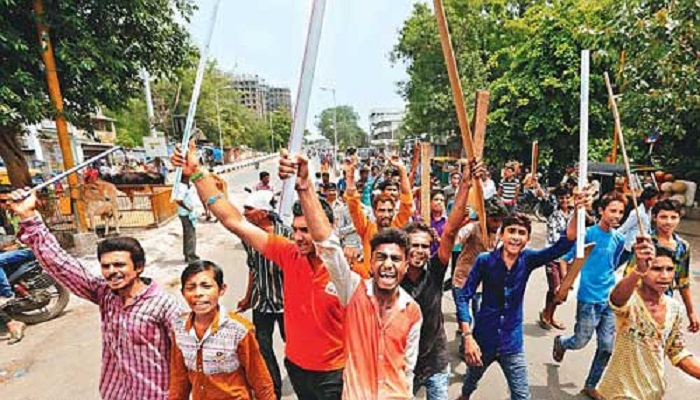 The government does not support any kind of vigilantism in any state, the Supreme Court was told today as a petition against mob violence in the name of cow protection was heard.
"Law and order is a state subject and the Central government does not have any role in it. However, the government is of the view that no vigilante group has any space in the country as per procedures of law. It does not support any kind of vigilantism by private persons," the centre said.
The court had earlier issued a notice to six states, Rajasthan, Uttar Pradesh, Gujarat, Jharkhand, Maharashtra and Karnataka on such attacks.
The Supreme Court asked the Centre to file a reply on incidents of cow vigilantism and said both the Centre and states should assist the court in removing violent content from social media by cow vigilante groups.
The Gujarat and Jharkhand governments told the court that action had been taken against those involved in vigilante attacks.
There have been a series of mob attacks recently in the name of cow protection, which prompted a tough message from Prime Minister Narendra Modi last month. "Killing people in the name of Gau Bhakti is not acceptable. No person in this nation has the right to take the law into his or her own hands in this country," he said.
There were protests in various parts of the country after 15-year-old Junaid Khan was stabbed to death on a train in Haryana by a mob after an argument over train seats. The teen, his brother and his friends were called 'beef-eaters' by the attackers.
A man was killed in Jharkhand for allegedly carrying beef and his van was set on fire.
More recently on Friday, six men transporting buffalos to a slaughterhouse in Delhi were thrashed by a group.