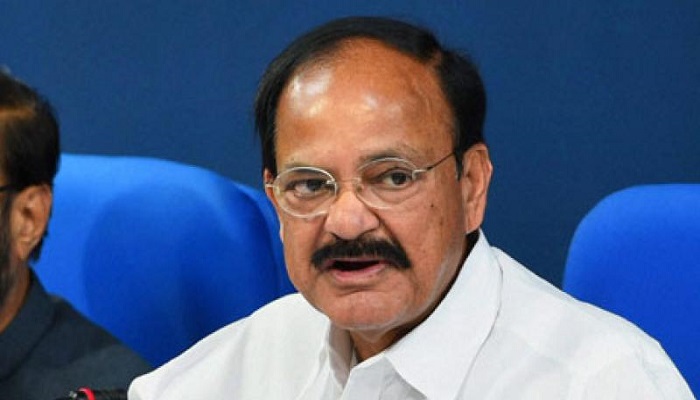 NDA's Vice-Presidential candidate M. Venkaiah Naidu said on Friday that he would quit public life in January 2020 and retire to his village to do public service.
His term as Vice-President will last till August 2022. Mr Naidu turns 70 on July 1, 2019. "Long back I had taken a decision to quit politics in January 2020 and go back to my native village and take up some social service activities," he said. He said that this decision had been informed to Prime Minister Narendra Modi. He was speaking at a "Meet and Greet" programme here on Friday.Mr Venkaiah Naidu said he was certain that Narendra Modi would continue as Prime Minister after the 2019 Lok Sabha elections. He said that BJP was like his mother and it was very painful for him to leave the party.
Mr Venkaiah Naidu said that BJP had made him AP state president at a young age and later when he became Union minister, the party had made him its national president. He said in the 1983 Assembly elections, he had been elected from the BJP.
After the elections, the then Chief Minister N.T. Rama Rao had invited him to join the Telugu Desam and promised to give him a Cabinet berth but he had rejected the offer.