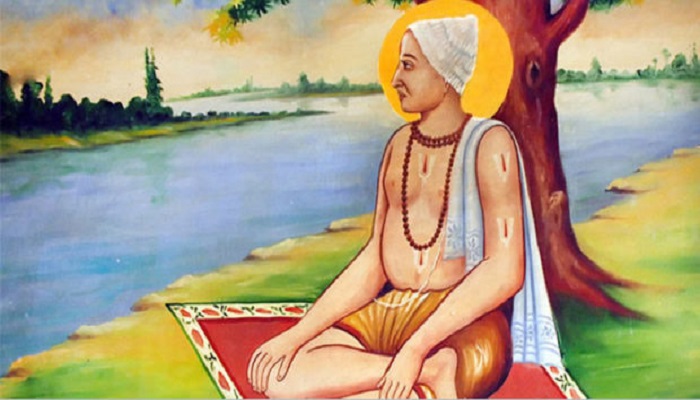 Tulsidas Jayanti marks the birth anniversary of the renowned Hindu saint, Sri Goswami Tulsidas. Sri Tulsidas was a great poet who had authored several religious literary works, including the much revered Ramcharitmanas.
As per Hindu calendar, Tulsidas Jayanti falls on the 'Saptami' (7th day) of the Krishna Paksha (the dark fortnight of moon) during the month of 'Shravana'. The great Hindu epic Ramayana was originally written by Valmiki in the language Sanskrit hundreds of years ago. Since the usage of Sanskrit language has declined drastically in the past millennia, understanding the text was possible only by scholars. Sometime during the 16th century, Sri Tulsidas presented the world with his classic work named 'Ramcharitmanas' which was written in Awadi, a dialect of Hindi. This enabled even a common person to understand its meaning, and thus the literature was well received among the masses. As a mark of respect to this divine poet and his amazing literary works, people started celebrating Tulsidas Jayanthi.
Rituals during Tulsidas Jayanti
Tulsidas Jayanti is widely celebrated across India, especially in the northern states of the country. The saint who was a staunch devotee of Lord Rama, played a vital role in familiarising the life of Sri Rama among the masses. This positively influenced the commoner to take the path of bakthi (devotion) and dharma (righteousness). Hence, celebrating the birth of this great poet serves as a way of showing our gratitude towards him.
As part of Tulsidas Jayanti celebrations, recitals of the Ramcharitmanas are held in several temples that are dedicated to Lord Ram and Hanuman. Followers of the saint observe fast on this day and also make donations to the needy and poor. Some even offer food to Brahmins which is considered as a noble deed. Since the saint was a devotee of Lord Rama, some people also chant the 'ram-naam' (the name of Rama) for 108 times. Upanyasas (Spiritual seminars) are also organized elaborating the life and works of Sri Tulsidas.
Sri Goswami Tulsidas had established a temple named Sankatmochan at the holy city of Varanasi, in the state of Uttar Pradesh, India dedicated to Lord Rama, Sita Devi, Lakshmana and Hanuman. Followers of the saint visit this holy shrine in large number to offer prayers to the deities here on this day. People also pay a visit to temple dedicated to Lord Rama on this revered occasion. Upanyasas (religious seminars) are held on this day at the sacred Ghats of River Ganga by holy saints to spiritually empower the people.