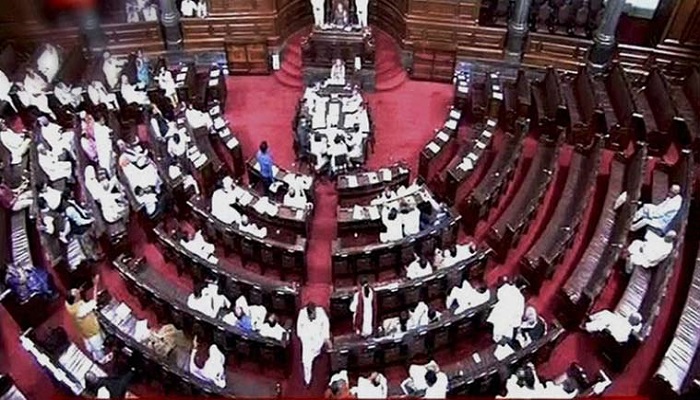 Former cricketer Sachin Tendulkar was spotted in the Rajya Sabha today a couple of days after absence of nominated members from the Upper House was questioned by Samajwadi Party MP Naresh Agarwal.
Although Sachin attended Rajya Sabha proceedings, he didn't ask any question. Boxer Mary Kom too was present in the House today.
Samajwadi Party MP Naresh Agarwal had on Tuesday questioned the absence of celebrity members of the House and advocated them being disqualified from Rajya Sabha membership.
"Sachin Tendulkar and Rekha should resign if they are not interested in Parliament," Agarwal said.
Tendulkar and actor Rekha were the worst performers in attendance in the Rajya Sabha among the 12 nominated members.
Besides Tendulkar and Rekha, other nominated members include Anu Aga, Sambhaji Chhatrapati, Swapan Dasgupta, Roopa Ganguly, Narendra Jadhav, M C Mary Kom, K Parasaran, Gopi Suresh, Subramanian Swamy and KTS Tulsi.