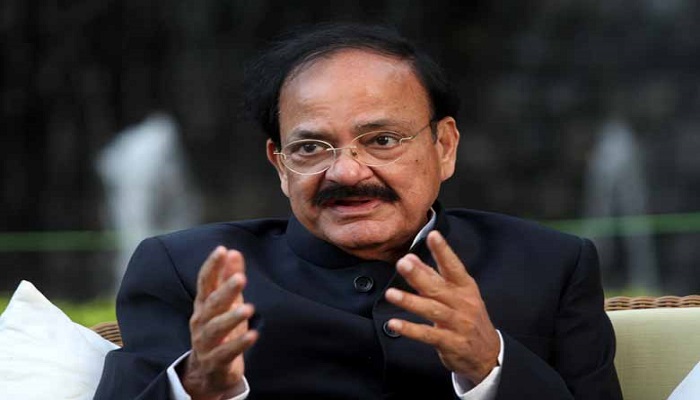 With much numbers in favour, ruling NDA candidate M Venkaiah Naidu is all set to become the second Vice President of India from RSS background, after Bhairon Singh Shekhawat.
Naidu has been pitted against opposition candidate Gopalkrishna Gandhi in today's election.
In an effective electoral college of 787 members of both houses of Parliament, Naidu seems to be in a comfortable position as the NDA has a clear majority in the Lok Sabha and has the support of some political parties from the south.
The Lok Sabha currently has 543 members and the Rajya Sabha 244. The Lok Sabha has two vacancies, while the Rajya Sabha has one vacancy.
According to BJP officials, apart from the NDA's 81 Rajya Sabha members and 338 Lok Sabha members, members of both houses – of the AIADMK (50), YSR Congress (10) and the Telangana Rashtra Samithi (14) will also vote in favour of Naidu.
With around support of 493 members, Naidu is all set to cross the magic figure of 394. The BJP leaders are hopeful of crossing the mark of 500.